Great Mosque
The Great Mosque is a typical architecture of the Islamism, which was designed with the antique style of Ming Dynasty (1364-1644). As one of the four famous Islamic Mosques in China, it covers a large area of 12,000 m2, half of which is with architectures standing on. In this magnificent mosque, architectures of various designs will be a feast of your eyes.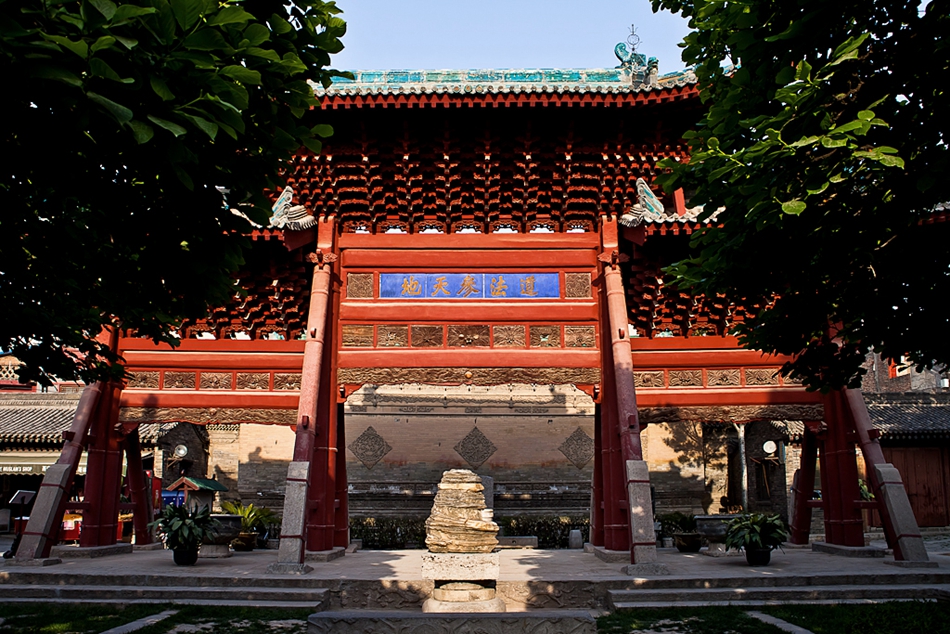 Towers, pavilions, platforms and halls are well distributed around the mosque, all of which together with the exquisite stone carvings, the precious inscriptions and other rarely seen decorations in which are the essence part of the mosque. It is the reason why a great number of visitors have been attracted here and reluctant to leave.

The first courtyard contains an elaborate wooden arch nine meters high covered with glazed tiles that dates back to the 17th century. In the center of the second courtyard, a stone arch stands with two steles on both sides. On one stele is the script of a famous calligrapher named Mi Fu of the Song Dynasty; the other is from Dong Qichang, a calligrapher of the Ming Dynasty. Their calligraphy because of such elegant yet powerful characters is considered to be a great treasure in the art of handwriting.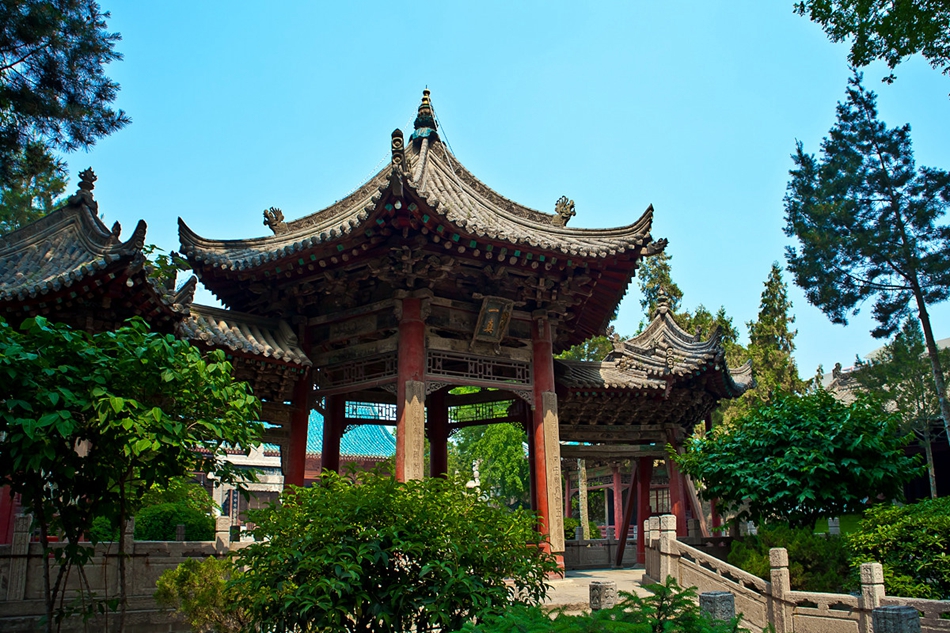 At the entrance to the third courtyard is a hall that contains many steles from ancient times. As visitors enter this courtyard, they will see the Xingxin Tower, a place where Muslims come to attend prayer services. A "Phoenix" placed in the fourth courtyard, the principal pavilion of this great mosque complex, contains the Prayer Hall, the surrounding walls of which are covered with colored designs. This Hall can easily hold 1,000 people at a time and according to traditional custom, prayer services are held five times everyday respectively at dawn, noon, afternoon, dusk and night.

Opening Hours: 8:00 -- 19:00
Ticket Price: 12 CNY
Location: Huajue Lane, Lianhu Zone, Xian City
Transportation: Taxi and chartered bus will bring you here.