Shaanxi Provincial History Museum
Having been as the capital of 13 dynasties for centuries, Xian is full of the breath of history. Therefore, there are numerous precious historic relics spreading around this mysterious historic site, which accounts for the reason why the Shaanxi History Museum is thought highly as the Treasure House of China.

The museum was designed as the magnificent and elegant as the architectures in Tang Dynasty (618-907). It is also a combination of the ancient style and the modern flavor, where there are more than 3,700,000 historic items displayed, among which there are 3900 rarely seen Bronze Ware from Shang Dynasty (1600-1046 BC), 400 precious Mural from Tang Dynasty, 5000 invaluable potteries from prehistory period and many other amazingly marvelous historic relics.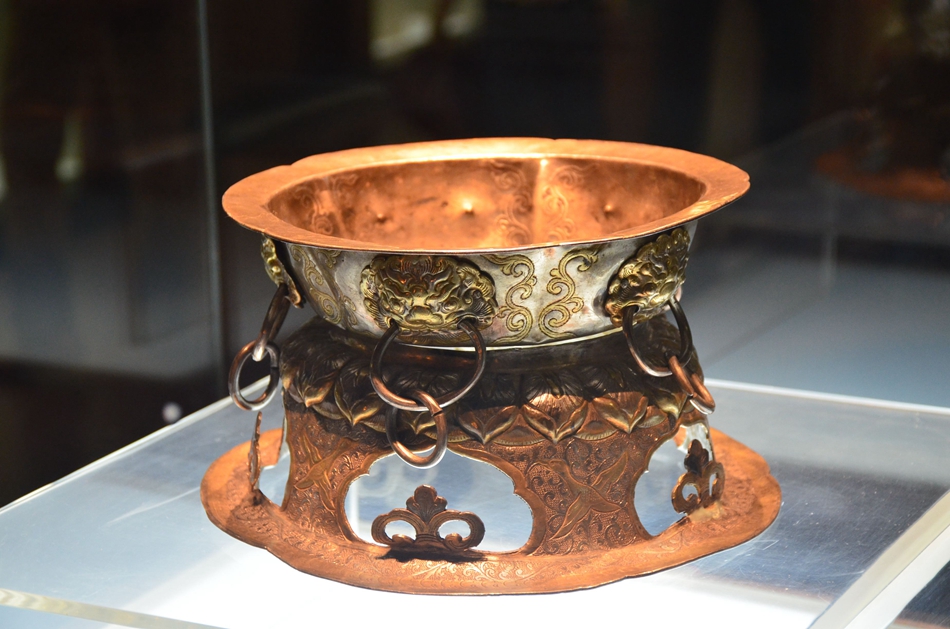 The main complex is a mixture of ancient palaces and courtyard buildings, harmonious and graceful in hue, in simple and elegant style. The exhibits on the ground and first floors are arranged in roughly three parts: Basic Exhibition Hall, the Theme Exhibition Hall and East Exhibition Hall. As well as the chronological dynastic exhibits including the Han, Wei, Jin, North and South, Sui, Tang, Song, Yuan, Ming and Qing dynasties, the pre-historical and bronze period exhibits, together with terra cotta figures and murals from tombs of the Tang Dynasty, are highly recommended.

Here you can have a close look at the amazingly cultural relics and remains from the dynasties of the Zhou, the Qin, the Han and the Tang, which is divided into the Preface Hall, the Shaanxi local history exhibition hall, and the central hall, where is the home to the temporary exhibitions from home and abroad. Can you image how great it is when surrounded by thousands of amazing items from such a far age?
Opening Hours: 8:30 -- 18:00 (except Monday)
Ticket Price: free
Location: East Xiaozhai Road, Yanta Zone, Xian City
Transportation: Bus No. 5, 19, 24, 26, 27, 30, 34, 401, 521, 527 and 610 and tour bus No. 701 and 710 will bring you here