Huaqing Hot Springs
For centuries, the Huaqing Hot Spring (huaqingchi) has been enjoying the reputation as the most wonderful spring for it has appealed to the emperors of the ancient China with its amazing pureness and miraculous healing promotion effect on the rheumatism and arthritis. The Huaqing Hot Spring is known as the Orient Sacred Spring, which means it is as famous as the Thermae of Caracalla in Ancient Rome and the Bath Spring in Britian.

During the Western Zhou, Li Palace was originally established a resort here. Later the First Emperor Qin built a stone pool and gave the name "Lishan Hot Springs," and it was extended by the Han Wudi, Martial Emperor. However, the strongest associations are with the Tang Dynasty, and most of the present buildings have a Tang style.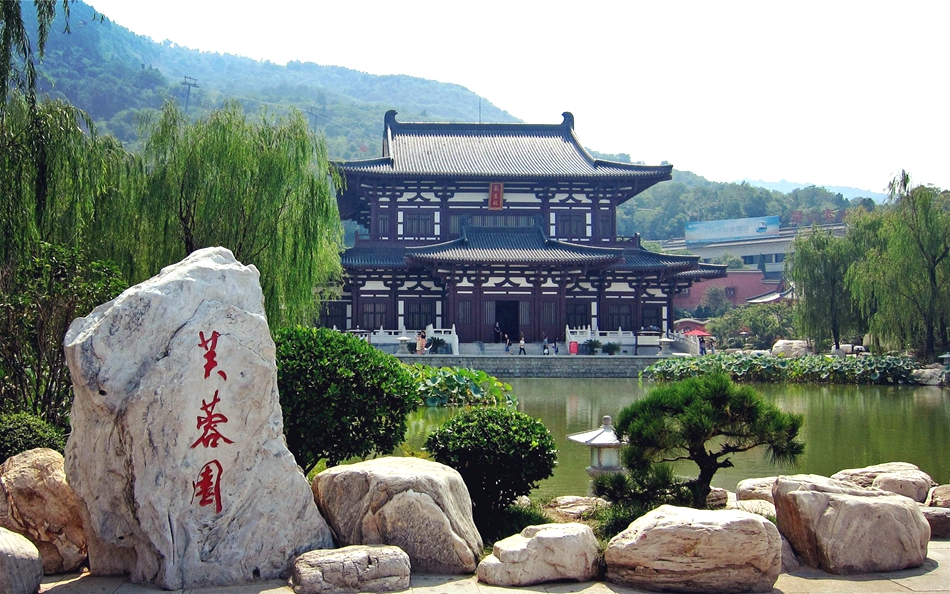 Later in the ancient China, Emperor Taizong built the Hot Springs Palace and Emperor Xuanzong added a walled palace in 747 A.D. Unfortunately it was damaged during the An Lushan Rebellion in the middle Tang period. The present site was rebuilt on the site of the Qing Dynasty structure

There are picturesque sceneries around the spring. Behind the west gate, Nine-Dragon Pool, the Lotus Flower Pool and the Frost Drifting Hall of the Tang architectural style are waiting for you. Emperor Xuanzong used to spend winter in the company of Yang Guifei (Lady Yang) - his favorite concubine in the Hall of Fluttering Frost. The hall gains its name due to the slightly milky mist and vapor over the pool year around. In winter, the snowflakes soon thaw immediately in front of the Hall because of the lukewarm vapor rising out of the hot spring.

Here is a combination of a miraculous hot spring, the beautiful landscapes and the marvelous historic relics, where will feast your eyes in your leisure time.

Opening Hours: 8:00 -- 16:00
Ticket Price:
40 CNY from March 1 to November 31
70 CNY from December 1 to February 28
Half fare for the student, the soldier, the disabled and the aged over 70
Location: No. 38 Huaqing Road, Lintong Zone, Xian City, Shanxi Province
Transportation: Bus No. 306, 914 and 915 and tour bus No. 5 will bring you here.