The Yi Nationality Village
Unlike the Bai people who lives in the beautifully decorated houses, the Yi people lives in the simple sheds whose walls are made of the earth and straws. Every family has a characteristic kitchen that is like the fireplace in the western family, which can be used to cook, to light and to warm in winter, so it is the place where the Yi people get together often and where the cultures of Yi passed down from generation to generation.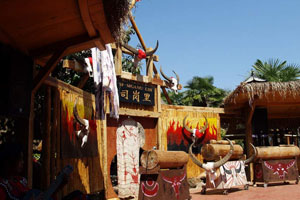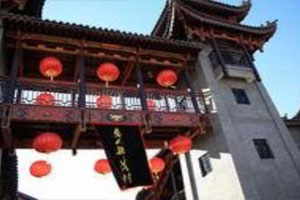 The "Sun Calendar Square" (Taiyangli Guangchang) must be the most spectacular sight of the village, where there is a sundial with twelve animals denoting the time of the day (as well as the year of your birth). Interestingly, the solar calendar of the Yi people divides a year into five seasons and each season is divided into two months. Therefore, in the Yi solar calendar there are only 10 months and 360 days a year.

If your tour schedule falls on the folk festivals, it will be pretty funny and exciting for you will get the chance of taking part in the celebrations of the Torch Festival celebrated on 24th of lunar June and other such interesting events as horse race, wrestling and god-worship ceremony.

Opening Hours: 8:30 -- 17:30

Ticket Price:
70 CNY from 8:00 -- 18:00
50 CNY after 19:00 at evening
Half fare for the individual student
Free for the kids below 1.1 m, the disable, the people older than 65 years

Location: No. 1310, Dianchi Road, Kunming

Transportation: Bus No. A1, 24 and 44 and taxi (15 CNY from the city center) will bring you here.