Kunming Transportation

Getting There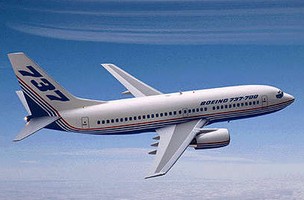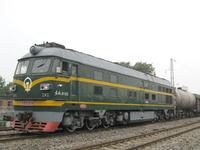 By Air
Kunming Changshui International Airport (KMG) is one of the five major international airports in China, with only 24.5km from the downtown. At present, over 319 airlines connect Kunming with 118 cities home and abroad, such as Osaka, Singapore, Maldives, Dubai, Hong Kong, Macau, Taipei, Beijing, Shanghai, Xian, Kunming, etc.

How to get to the airport:
1. Take the Airport Express Line to the airport from the downtown at a cost of only 25CNY,and starts every 20mins. And take the subway will cost 5CNY,within 25mins.
2. No. 919 bus will take about 90mins to get to the airport, from 6:00 to 21:00,and  cost 13CNY . Take the taxi will cost about 90CNY,40 mins driving.
By Train
Kunming is the transportation hub in Yunnan Province, with 12 branch and arterial railways across it, including Chengdu-Kunming Railway, Guiyang-Kunming Railway, Nanning-Kunming Railway, Neijiang-Kunming Railway and Kunming-Hekou Railway. Besides, 82 opposing trains connect Kunming with other major cities in China, for instance, Beijing, Shanghai, Chongqing, Xiamen, Guangzhou, Xian, Wuhan, Guiyang and Hangzhou.

How to get to the station:
1. By public bus: No.K1, 2, 3, 23, 47, 68.
2. By taxi.

By Long Distance Bus
Highway transportation plays an important role in Yunnan Province. Therefore, there are 6 main bus stations in Kunming. The followings are only for your reference.

Kunming East Coach Station
Location: between the Rainbow Overpass and Shuangmiansi Overpass, Panlong District
Buses go to: the east and southeast cities and villages in Yunnan

Kunming South Coach Station
Location: at the crossroad of Sihuannan Road and Caiyun Road
Buses go to: Yuxi, Tonghai, Xishuangbanna, Pu'er, etc.

Kunming West Coach Station
Location: Majie Road, Xishan District
Buses go to : Chuxiong, Dali, Lijiang, Baoshan, Tengchong, Ruili, etc.

Kunming North Coach Station
Location: Longtou Road, Panlong District
Buses go to: Qujing, Zhaotong, etc.

Kunming Northwest Coach Station
Location: Puji Village, Wuhua District
Buses go to: Wuding, Yuanmou, Panzhihua, etc.

Getting Around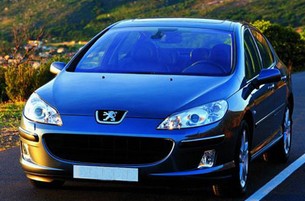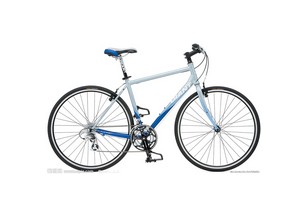 Public City Bus
There are over 190 bus lines that zigzag throughout almost every area in Kunming. It costs a mere 1RMB to take a public bus and the last shift generally leaves 22:00~22:30. Most buses are self-service so you are required to have the exact change.

The following bus lines are most popular by visitors, only for your reference.
No. 1 passes Golden Eagle Shopping Center, Kunming Museum
No. 3 passes Mi Le Temple, Golden Horse and Jade Rooster, phoenix Village
No. 4 passes Daguan Park, Mi Le Temple, Golden Horse and Jade Rooster, Golden Eagle Shopping Center
No.6 passes Western Hills
No. 22 passes Kunming Zoo, Mi Le Temple, Daguan Pavilion
No.100 passes Daguan Park, East Gate of Cuihu Park, Kunming Zoo
No.101 passes Yuantong Temple, Cuihu Park

Taxi
Kunming has more than 6,500 taxis roaming every street in the city. The following price list is for your reference.

Time
Types of Taxis
Flag-down Fare (CNY)
Over 3km (CNY)/km
Daytime (6:30am-10:pm)
standard taxis
8
1.8
mini taxis
7
1.6
Night (10pm-6:30am)
standard taxis
9.6
2.7
mini taxis
9.6
2.4
Tips: Each taxi has a distinctive animal image inside that identifies taxi ownership. Keep the image in mind in case you leave something on the taxi.

Car Rental
Renting a car is also a good way to visit Kunming. Rental prices range from 120RMB~300RMB per day for a four-seat vehicle with 500RMB~5,000 RMB deposit. It is better to rent a car with a local driver who can also serve as a tour guide. In this case, the deposit only costs 500RMB~1,000 RMB. Without a driver, you need pay at least 5,000RMB for a vehicle.

Tips: International Driver Licenses are not acceptable in China. Foreigners must have a Chinese Driver License. Therefore, we suggest visitors rent a car with a driver.

Bicycle
Bicycles can be rented at many hotels for 2RMB per hour and 20RMB a day at the most. The deposit of renting depends on the bicycle—200RMB for an old one and 400RMB fro a new bike. Please secure bikes when parking them.