Shopping in Kunming

Local Specialties and Souvenirs

The interaction and collision of various cultures, customs, religions and colorful lifestyles offers visitors many things to see and buy. When you visit Kunming, please don't forget to buy some local souvenirs as keepsakes or to your relatives or friends.

Besides jade, marble arts and crafts items, bronze ware, Dai brocade and wax dyed cloth are also famous in Kunming. You can choose your favorite products in small shops, markets and department stores, such as the Flower and Bird Market, the Yunnan Antique City, Southwestern Commercial Building, etc.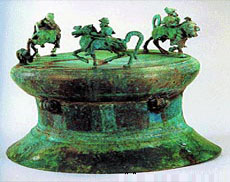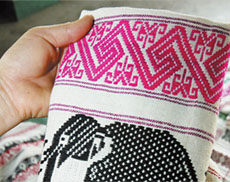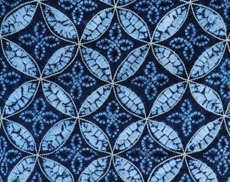 Yunnan Bronze Ware
With a long history, Yunnan Bronze Ware is made with unique techniques. Bronze ware production is a complicated process involving patterns and designs engraving, pouring the molten silver or gold into the grooves. After the bronze ware cools, it looks beautiful and shining with designs in gold or silver.

Dai Brocade
Dai brocade is an ancient textile technology made by women of the Dai Nationality. It is well known for gorgeous colors and intricate patterns, which usually use animals, flowers and geometrical forms as design themes. Each pattern has its own implications, for instance, red and green colors refer to commemorate ancestors, peacock symbolizes good luck, and elephant means a good harvest. Dai brocade is widely used to make handbags, curtains, bedclothes, cushions, etc.

Wax Dyed Cloth
Wax-dyed cloth is made by applying wax to white fabric in order to keep sections undyed when the fabric is dipped in blue dye. As a folk handicraft of ethnic groups in Yunnan, wax dyed cloth represents the lifestyles and cultures of the locals. The theme of wax dyed cloth is various, for example animals, flowers and legendary personages. Today, the wax dyed cloth is popular and loved by visitors and made into handbags, tapestries or garments.

Shop Index:
Jinge Center
Address: No.131, Baita Road, Panlong District
Tel: 0871-3103136

Wangfujing Department Store
Address: No.7, Yanhe Road, Wuhua District
Tel: 0871-5218556

Golden Eagle Shopping Center
Address: No.8, Qingnian Road, Wuhua District

Parkson Department Store
Address: Bailian Square, No.6, Sanshi Road, Wuhua District
Tel: 0871-3630186

Meichen Department Store
Address: No.98, Fuchun Road, Wuhua District
Tel: 0871-3605555

Yunnan Cultural Relic Store
Address: No.371, Qingnian Road
Tel: 0871-3178803 / 3161296

Kunming Department Store
Address: No.99, Dongfengxi Road, Wuhua District
Tel: 0871-3136449

Daily Articles Shopping

Wal-Mart Supermarket
Address: 1~3F, Daguan Commercial City, Xishan District
Tel: 0871-5386208

Carrefour Supermarket
Address: 2~3F, Century Square, No.88, Nanping Road, Wuhua District
Tel: 0871-3615344

Shopping Streets
Nanping Shopping Street
Zhengyifang Shopping Street