Entertainment in Kunming

Popular Activities

Dynamic Yunnan—An Original Ethnic Singing and Dancing Show
Dynamic Yunnan is an original ethnic singing and dancing show combining the power of modern stage exhibition. The art director and starring is Yang Liping, a very famous dancer who is reputed as 'the dancing queen' in China. Besides, there are over 90 performers and 70% of them come from different ethnic groups in Yunnan. The youngest one is only 7 years old. Dynamic Yunnan shows the love of life and nature worship of Yunnan ethnic nationalities. Various ethnic dances will let you know more about their cultures and life, including the dances of Yi, Miao, Zang, Dai, Bai and Hani. Moreover, the classic and original ethnic songs and dances and modern dance choreography combine the 3D imaginative and surreal stage setting harmoniously.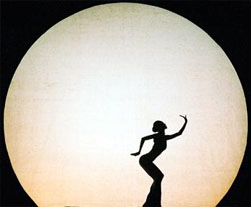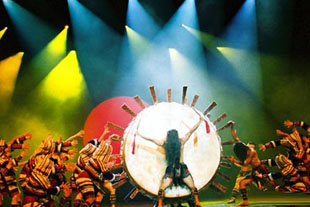 Dynamic Yunnan includes seven parts: the prelude, the sun (drums), the land (dances), the homeland, the fire sacrifice (sacrificial dances), the pilgrimage and the epilogue.

Show Time: 8pm~9:45pm, everyday
Location: Kunming Hall (No.429, Beijing Road)

Other Entertainments and Activities

New World Food and Entertainment Square
Address: No.16, Yuantong Road, Wuhua District
Tel: 0871-5140891

Kunming Fubao Water Amusement Park
Address: Fubao Village, Guandu District
Tel: 0871-7329888

Chinese Dragon Water Entertainment and Holiday Center
Address: Two kilometers from Dianchi Road
Tel: 0871-4104060

Lakeview Golf Club Kunming
Address: No.1505, Dianchi Lake National Tourist Resort, Kunming
Tel: 0871-4317888

Nightclubs
Kundu Night Market
Address: No179, Guofang Road

Golden Horse Biji Market
Address: at the intersection of Jinbi Road and Sanshi Road