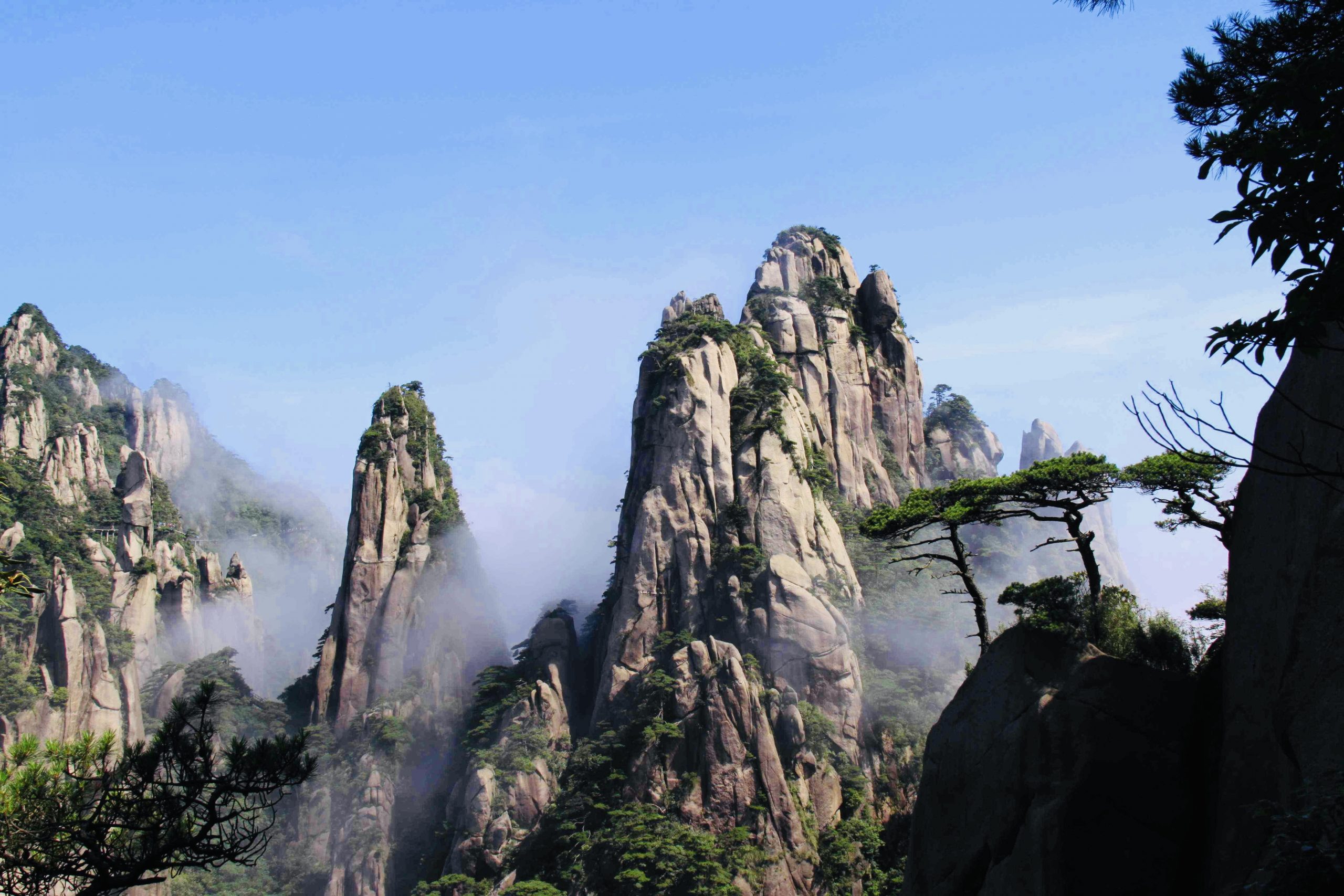 Sanqing Mountain is located at the junction of Yushan County and Dexing City, Shangrao City, Jiangxi Province, China. Because of the jade Beijing, jade xu, Yuhua three peaks just like Taoist jade qing, Shangqing, Taiqing three gods sit on the top of the mountain named. Among them, Yujing Peak is the highest, with an elevation of 1,819.9 meters. It is the fifth highest peak in Jiangxi province and the highest peak in Huaiyu Mountains, as well as the source of xinjiang River. Sanqing Mountain is a Taoist mountain, world Natural Heritage site, world geological park, national natural heritage, national geological park.
The granite microlandforms of different genesis are densely distributed in Sanqing Mountain, showing the peak forest with the densest distribution and the most diverse forms among the known granite landforms in the world. 2,373 species of higher plants and 1,728 species of wild animals constitute the most biodiverse environment in East Asia. The Taoist history of more than 1600 years has bred rich Taoist cultural connotation. The Ancient buildings of Sanqing Palace arranged according to the eight diagrams have been evaluated as "the open-air museum of Ancient Taoist architecture in China" by the Expert group of Cultural Relics Research of The State Council.
Mountain of the world heritage committee said: in a relatively small area shows the unique granite columns and peaks, rich modelling of granite stone and a variety of vegetation, variation of landscape and the climate of shocking spectacle, created the unique landscape aesthetic effect in the world, and presents a fascinating natural beauty. National Geographic of China selected it as one of the five most beautiful Peaks in China. Chinese and American geologists agree that it is "the most beautiful granite at the edge of the western Pacific".
Facebook Comments