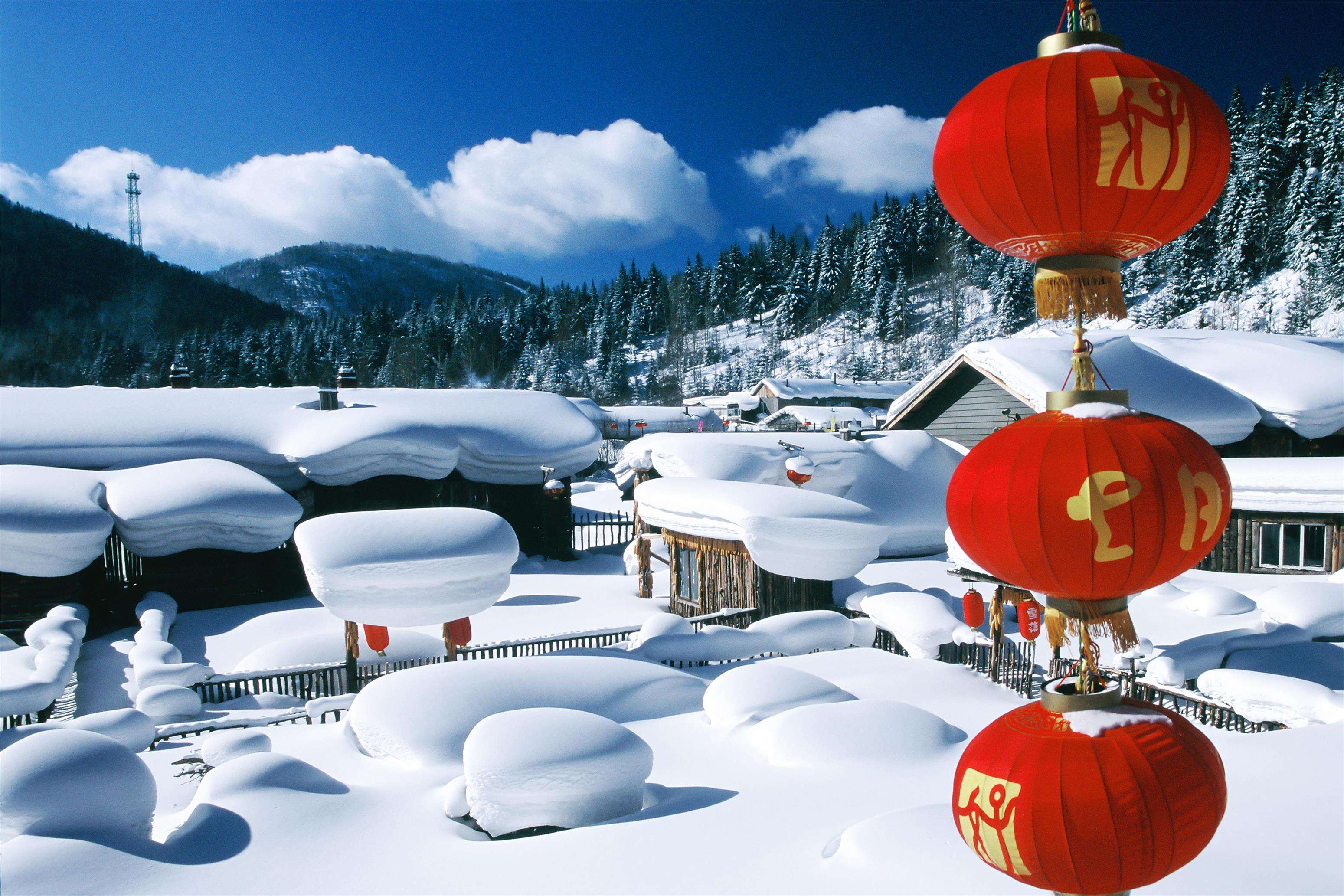 China's Snow Town, a beautiful village, aptly named "the home of snow". Located in the Shuangfeng Wood Farm in Hailin City (under the jurisdiction of Mudanjiang City), the village is about 280 kilometers away from Harbin, the capital city of Heilongjiang Province. White snow, red lanterns and blue skies make here a very charming place in winter.
The village is at an elevation of 1,500 meters and covers an area of 500 hectares. It consists of around twenty wooden houses decorated with strings of golden corn and red chili hung to dry. In winter the snow here can reach up to two meters which creating a winter wonderland. With its fascinating snowy scenery, this is a must-visit place for photography enthusiasts.
Though endowed with the pure and beautiful snowscape in the world, the Snow Town was not known to the outside world until it was discovered by some shutterbugs and their photos won the international reputation in several years ago. Since then, a lot of TV shows and films were shot in here. After that, China's Snow Town is regarded as a dreamlike paradise in winter. Its high mountains, local traditional wooden houses, animals, trees and the sunrise are all greatly different from those in the other world's snowy areas.
Facebook Comments