The Beijing zoo, located in Xicheng district, is the first of its kind in China. It includes a variety of animals, many exhibition halls and some historical sites.
The Beijing zoo is home to about 450 different species, with about 5,000 animals. Some of the most popular tourist attractions are the rare wildlife native to China, such as giant pandas, golden monkeys, elk and Siberian tigers. However, the collection is far from limited to those found only in China; Polar bears, bison, zebras, kangaroos, giraffes and elephants also attract tourists.
The Beijing zoo consists of 16 different exhibition areas and exhibition halls. The most popular one is the panda house. Built in 1989 and covering an area of about 2.5 acres, it offers an impressive aesthetic setting while also seeking to take into account the practical considerations of housing such a large physical animal.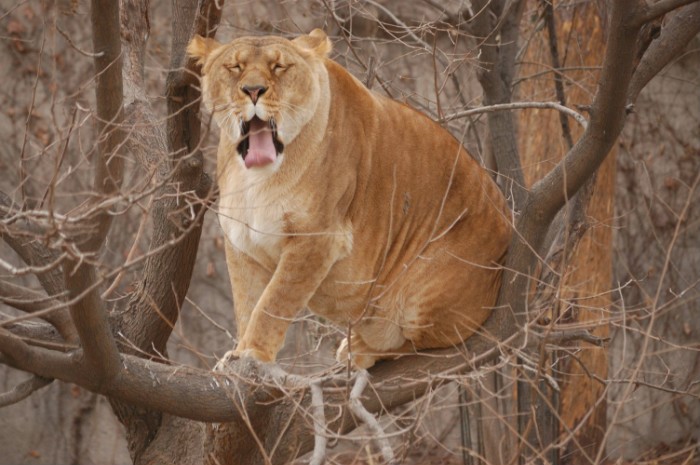 Another famous hall, gorilla hall, was built two years ago in 1987. The building features a series of artificial hills and wooden equipment for the use of animals against a backdrop of stunning murals of gorillas. Facilities introduced for the gorillas included a medical room, a mating room and a special feeding room. The hall itself is decorated with a series of rockery and ponds.
The Beijing zoo strongly recommends visitors to the Beijing aquarium. It opened in 1999 and is widely considered by tourism agencies to be one of China's most famous attractions, in fact the world's largest inland aquarium. The aquarium is home to thousands of different aquatic species — piranhas, the rare Chinese sturgeon, giant walruses and ferocious sharks are among the highlights. Visitors can also enjoy dolphin, sea lion and whale performances at the aquarium's ocean theater.
Here, visitors also have a chance to visit some of the nearby historical sites: the lemarck hall, built to commemorate the life of the famous French natural historian lemarck (1744-1829), is also used as a base for plant science research in China.
Song Jiaoren memorial tower is also on the site. Song (1882-1913) was one of the early leaders of the Kuomintang, but was assassinated shortly after he was elected Chinese premier in 1913.
Another place of historical interest is the magisterial tower, a two-story baroque building made of brick and wood. At the end of the 19th century, the city was occupied by empress dowager cCxi (1835-1908), who ruled the qing dynasty from 1861 to 1908. Sun Yat-sen (1866-1925), founder of the kuomintang, is also said to have lived there.
With the support of the Chinese government, after 90 years of continuous development, Beijing zoo has become one of the largest zoos in China. It offers thousands of people the chance to see exotic species for themselves and to learn more about the lives of the animals around us.
Facebook Comments