Beihai Park, also known as Northern Sea Park, is one of the oldest, largest and best-preserved ancient imperial gardens in China located in center of Beijing. With a history of more than one thousand years, this ancient garden is not only a classic combination of the magnificence of the northern Chinese garden and the delicacy of the southern garden, but also a perfect combination of the magnificent palace and the solemn religious architecture.
Beihai park covers about 175 acres (70 hectares), more than half of which is made up of lakes. In the middle of the lake, on the central axis of the park, lies an island as gorgeous as jade. The white tower, the landmark of the island, stands tall. Besides yuhua island, it has four main scenic spots: the east coast area, the north coast area, the botanical garden and the ring city near the north gate. There are many famous and beautiful places, you shouldn't miss it.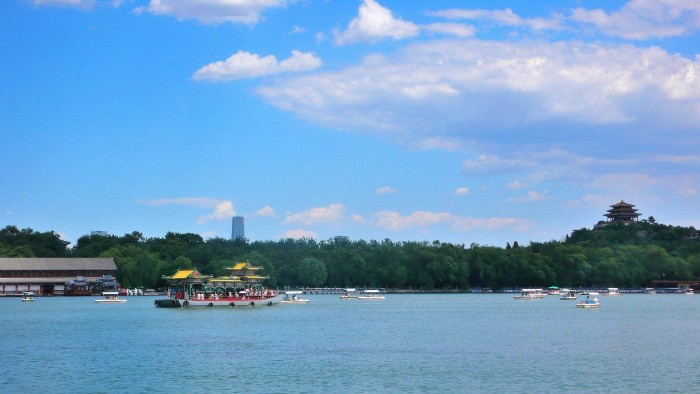 The park is named after the north sea, which lies on the west side of jingshan mountain and on the northwest side of the Forbidden City. It is known as the "three seas" of Beijing with the China sea and the south China sea.
The original construction of Beihai Park can be traced back to Liao Dynasty . Base on that, the Taining Palace was built in1179 during the Liao Dynasty . In 1267, Kublai , the founder of Jin Dynasty, decided to construct the capital city Dadu centering on the Qionghua Island, which made the island and its surrounding lake a part of the imperial city of Jin and afterwards became the "Western Garden" of the imperial family of Ming Dynasty; meanwhile, the Ming also expanded the water area southwards and formed the distribution of the "Three Seas".
Facebook Comments