Tashilhunpo Monastery covers an area of 150000 square meters, surrounded by walls, winding along the mountain, with a perimeter of more than 3000 meters. There are 57 Scripture halls and 3600 houses in the temple. The whole temple is built according to the mountain slope, with mountains on its back. The north of the temple faces the sun. The temples are connected in turn, dense and balanced, harmonious and symmetrical.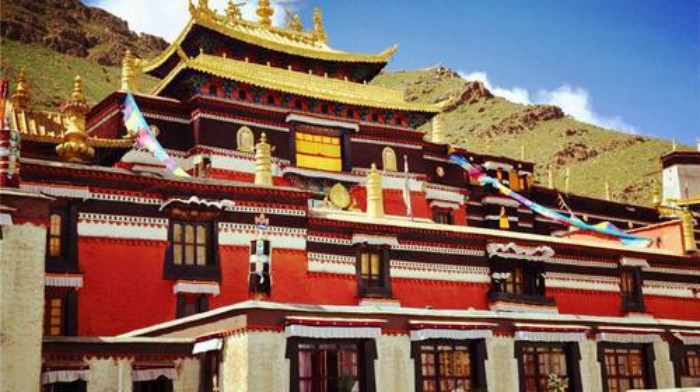 Tashilhunpo Monastery is one of the Six Big Monasteries of Gelugpa (or Yellow Hat Sect) in Tibet. Also called the Heap of Glory, it is located at the foot of Drolmari (Tara's Mountain), Shigatse. Tashilhunpo is the seat of the Panchen Lama since the Fourth Panchen Lama took charge in Tashilhunpo Monastery, and there are now nearly 800 lamas.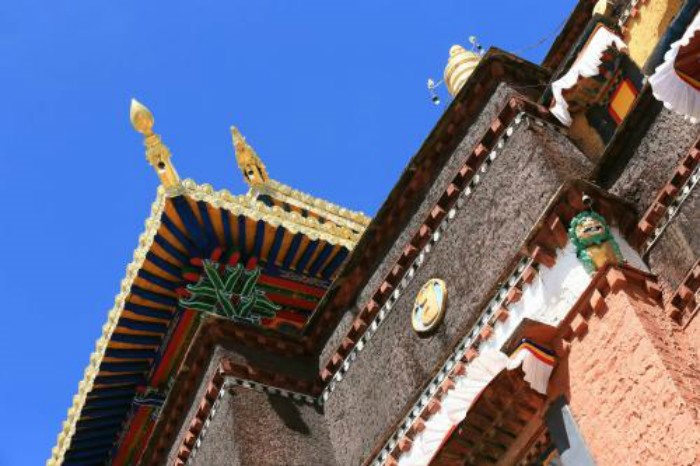 Standing at the entrance of Tashelumbo, visitors can see the magnificent buildings with golden roofs and white walls. The famous nine story Thangka wall was built by the first Dalai Lama in 1468. This wall shows the Buddha statues on the 14th, 15th and 16th of may in the lunar calendar. These images are so huge that people can easily see them in Shigatse.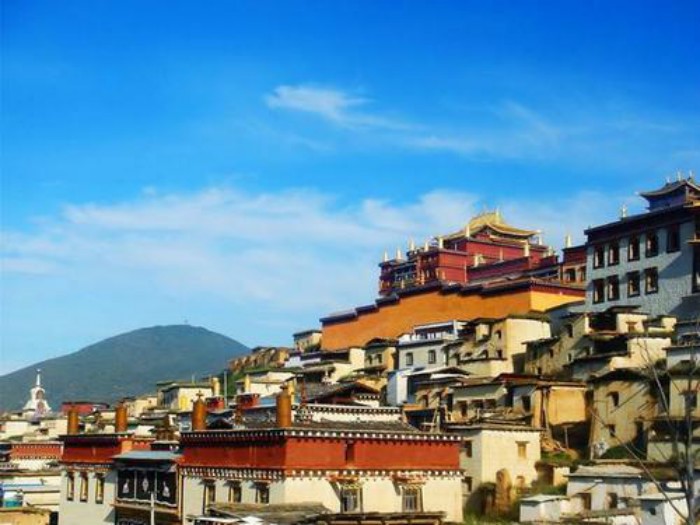 The Stupa Tomb of the 10th Panchen Lama is located to the east of the church. The Stupa tomb built in 1993 is composed of 614 kg (1354 lb) gold, 868 gemstones and 246794 gemstones. It is the most gorgeous and expensive tomb in China since the 1950s. The Panchen palace, which stands next to the stupa tomb, is a magnificent white palace, mainly built during the reign of Panchen VI (1738-1780). It remains closed to tourists and local tourists. To the east of Panchen palace is the pagoda Tomb of Panchen IV, one of the most famous lamas in Tibetan history. He is also a teacher of the fifth Dalai Lama. His magnificent pagoda tomb decorated with gold and silver was built in 1662. The fourth Panchen pagoda tomb is the first pagoda tomb in Tashlungpo.
The Buddha Hall is built of stone, with dense joints and solemn solemnity. The whole Buddha Hall is divided into four steps, which are folded and raised in layers. There is a grand master at the top corner of each floor. The upper eaves of the hall are decorated with bronze bells, and the hall is decorated with bronze pillars and golden roofs, with magnificent momentum. In front of the Qiangba Buddha Hall, the prayer flags stand high and point to the sky.
Facebook Comments