Traditional Chinese opera lovers can look forward to a feast of performances, some with a modern twist, during the 12th China classical opera festival held at the Shanghai Oriental arts center on April 26.
Beijing, kunqu opera, shaoxing opera, lake opera, western opera and other 17 repertoire a total of 14, Shanghai burlesque opera. The annual event has raised public awareness of traditional Chinese artists and helped cultivate young audiences.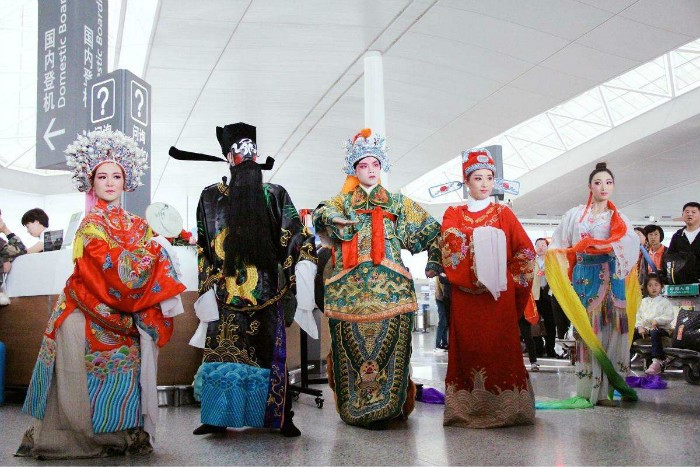 "New dragon inn" presented by Shanghai Peking Opera troupe will kick off. Adapted from the hit movie of the same name, the drama will feature Shi Yihong, a versatile Peking Opera artist, who will play the two main roles of Jin Xiangyu and Qiu Moyan.
The Shanghai kunqu opera troupe will conclude the series with a complete version of tang xianzu's four dreams in camellia hall.
In China tour packages, The series will also include classic tales such as "The Tale of Handan," "The Purple Hairpin," "The Tale of Southern Bough" and "The Peony Pavilion."
"Kunqu prince" Zhang Jun is bringing his new show "Kun Plug" to Shanghai. This innovative performance, scheduled on April 3, superimposes a variety of musical genres, including electronic, jazz and rock and roll, onto the classic tradition of Kunqu Opera.
Other shows of note include "Thunderstorm" and the original work "The Top Secret," both by the Shanghai Huju Opera Troupe, and "The West Chamber" by the Shanghai Yueju Opera Troupe.Two Xiju Operas — "Sha Jia Bang" and "The Pearl Pagoda" — will also be making rare appearances in Shanghai. Xiju Opera originated in the city of Wuxi in neighboring Jiangsu Province. Shanghai comedian Wang Rugang will star in the Shanghai farce drama "The Temptation on the Tip of the Tongue," presented by the Shanghai People's Farce Troupe on March 30 and 31.
Facebook Comments