Window of the World Shenzhen is a large theme park, covering an area of 480,000 square meters, designed to showcase the essence of world culture. In the park, you can see replicas of many of the world's landmarks. It is also one of the most popular tourist attractions in Shenzhen.
Eight areas of the park vividly mimic iconic landscapes of Asia, Europe, Oceania, Africa and the Americas. The theme park recreates in incredible detail 130 major landmarks around the world, including the pyramids in Egypt, the Leaning Tower of Pisa, the Eiffel Tower in Paris, and more. Some are life-size, while others are much smaller (1:1, 1:5, 1:15, etc.). Once you get here, you really realize how quickly you can see the world by visiting the theme park. No wonder it is called the "window" of the world.
As a theme park, it certainly has some entertainment, such as the top speed of Mount Fuji, crossing Europe, flying over the United States and so on. Whether you're planning a family trip or you're a thrill seeker, you can't miss out on the fun of these projects. A successful amusement park is also inseparable from the wonderful performances, Windows of the world also provides a variety of performances. You can watch traditional Chinese dances and dances from other countries. At the same time, you can see lights and fireworks at night. In addition, the park also holds various activities to celebrate valentine's day, Easter, the international beer festival and so on.
No matter when you go, the park is always ready to give you an unforgettable impression through these iconic places, entertainment programs, night stands and festivals.
At Window of the World Shenzhen, you will have the chance to visit the whole world in one day. Because the park has areas of Asia, Oceania, Europe, Africa and the Americas, each region has replicas of the most famous landmarks in the same part of the world. In addition, there are world square, international street and sculpture area, where you can also experience cultural diversity. In the world square, a square can accommodate more than 1 million people, more than 2,000 square meters of relief walls and 108 different styles of large stone columns will amaze you. When you enter the sculpture section, you will find more than 50 outstanding sculptures in the world. As you stroll down the international street, you will see buildings in European, Asian and islamic styles.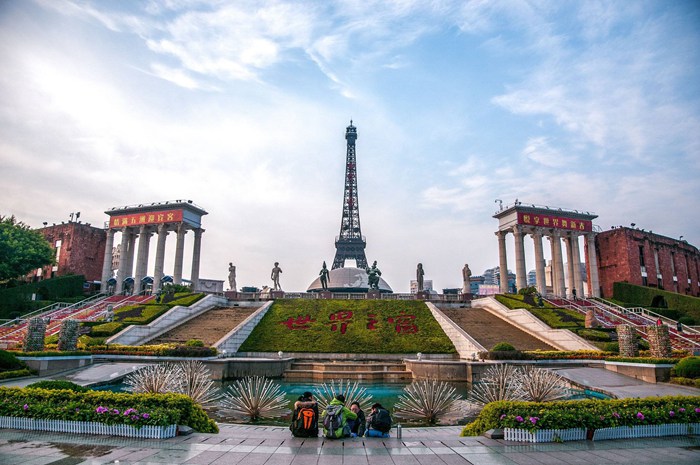 Facebook Comments