At present, the panda lovers can come from anywhere in the world come to visit Bifengxia Panda Base near 1075 mu (about 177.09 acres), the ground cover white bear (white bear ping), native to the giant panda paradise (hai GUI panda park, or the leopard leopard mountain mountain), panda kindergarten (panda kindergarten), the giant panda breeding station (panda breeding grounds), office area, for the leisure pavilion and corridors, visual enjoyment of bamboo forest, etc. Come to this giant panda base and see the lovely pandas and red pandas.
For the safety and development of the captive population of giant pandas, China's State Forestry Bureau planned and built the panda center in Bifengxia Valley in Yaan on December 28th in 2003. Being the "paradise" for about over 40 giant pandas of different ages, Bifengxia Center performs extraordinarily for the breeding, rescue, research, scientific education of giant pandas to save this rare and endangered animal species, together with Dujiangyan Panda Ark and Wolong Shenshuping Panda Base, and is reputed as the "World Natural Heritage – Giant Panda's Habitat in Sichuan".
In 1869, the world first giant panda was discovered by the French biologist Armand David in Dengchi Ditch, Baoxing County in Yaan City, after it was transferred to the Paris Museum as a specimen, the whole world was in sensation. Through the great effort of the scientific researchers, Yaan has offered 136 giant pandas to the state of China, among which 18 were given as presents to the US, the UK, Australia, Japan, Germany, etc. and many giant pandas born in other counties came back to Yaan Bifengxia Panda Base to live in the hometown of their mother and father, like Taishan, Fulong, etc.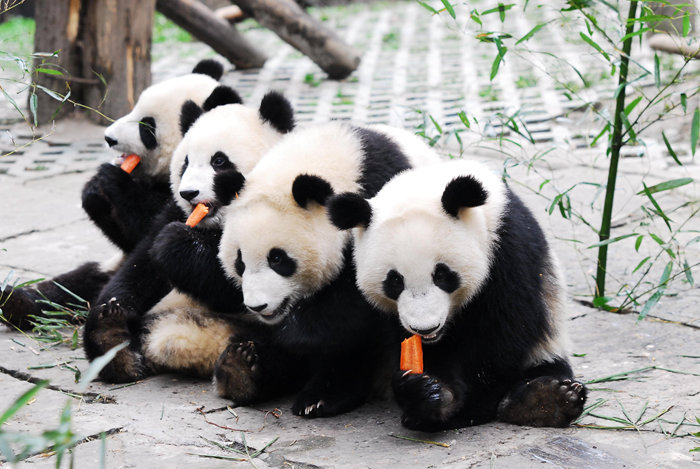 Facebook Comments