Rime island is a small island on the Songhua river in Wula street, a Manchu town in northern Jilin province. It is one of the most famous scenic spots in China, with beautiful scenery of rime. Jilin rime, together with Guilin, Yunnan stone forest and Yangtze river three gorges, is known as "China's four natural wonders".
Rime island surrounded by water, the geographical location is superior, is the best place for the formation of frost. The water here does not freeze in winter and is constantly producing vapour. When picked up by the breeze, they fly to nearby trees and freeze as the temperature drops sharply. In winter, the weeping willows on the Banks of rime island become white. Seen from a distance, the ice flowers look like white clouds or sea waves. Visitors will find themselves in a fascinating crystal wonderland of yushu and honeysuckle.
To enjoy the beautiful rime landscape, tourists need to go through three stages: enjoy the fog on the Songhua river at night, enjoy the rime on the trees in the morning, and enjoy the rime in the autumn before noon.
You can see the fog around 10 p.m. Generally speaking, the thicker the fog, the next day's rime is more spectacular. Willow, pine, cypress and elm trees along the Songhua river will be covered with hoarfrost due to the heavy fog. After 9 o 'clock, the frost on the trees began to fall in the sun, as if it were snowing.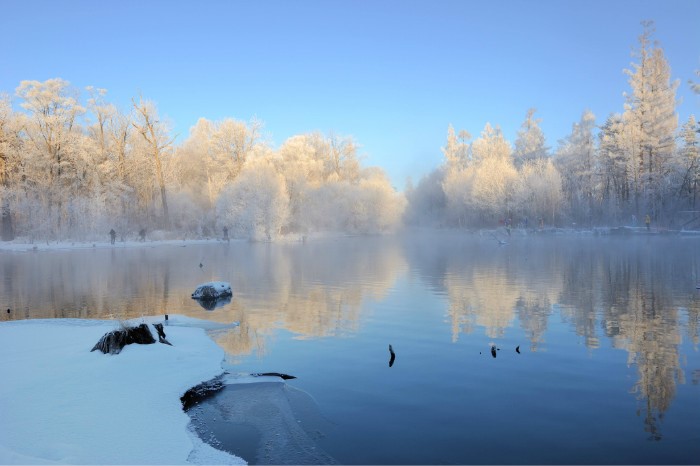 Facebook Comments