The site of Daming Palace of the Tang Dynasty
The luxurious Daming Palace was one of the three large groups of architecture for the emperor inside Chang'an of the Tang dynasty. The site is on the Longshou Plateau to the north of Xi'an. The palace began to be constructed in 634 (the eighth year of Zhenguan under the reign of Tang Emperor Taizong), covering 3.5 square kilometres.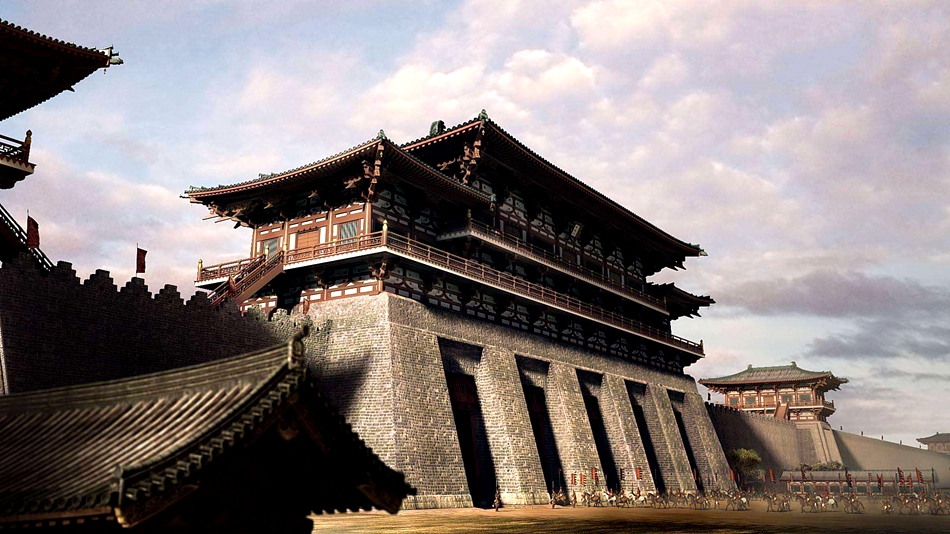 There were hanyuan, Xuanzheng, Zihuan and other great halls while Hanyuan Hall in front of the palace was the main one. From the site of Hanyuan Hall one could see its large scale with Xiangluan Pavilion to its east and Xifeng Pavilion to its west both of which were linked to the hall with corridors. In front of the Hanyuan Hall was a wave-shaped "Dragon-tail Road".
The magnificent and elegant hall was an important place to hold national grand ceremonies and receive foreign envoies during the Tang dynasty. The picture shows the model of the reconstructed Hanyuan Hall.

Location: East Ziqiang Road, Xi'an
Entrance Fee: RMB 60
Transportation: Take Bus No.2,528,723,708,717,262 or 216 and get off at Tongjiagang.