Xingjiao Temple
Xingjiao Temple is situated on Shaoling plateau, about 20 kilometers (12 miles) southeast of Xi'an. It was built in 669 AD by Tang Gaozong (Li Zhi, 628 – 683) in memory of Xuanzang, a great Buddhist translator and traveler of the Tang Dynasty (618-907). Since his ashes are covered in a tall brick pagoda, the temple is regarded as his burial place. Emperor Tang Suzong (Li Heng, 711 - 762) wrote two characters "Xing Jiao (Flourishing Teaching)" on the stupa, which means that Buddhism would flourish by inheriting Xuanzang's achievement. Hence, the temple got its present name Xingjiao Temple, or the Temple of the Flouring Teaching.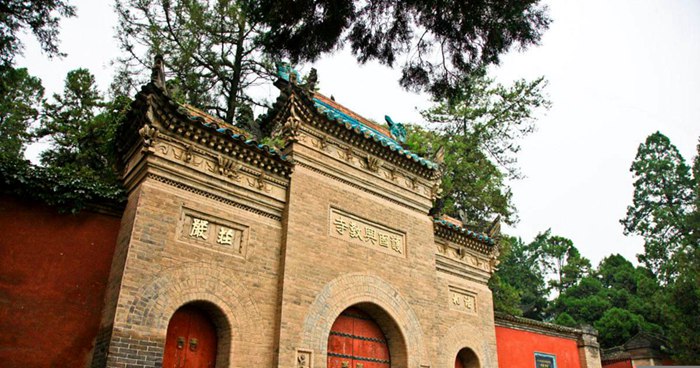 Xingjiao Temple is one of the Eight Great Temples of ancient Fanchuan. Palaces and pagodas inside the temple look very grand. At the entrance to the buildings are the Bell and Drum Towers. Going forward, visitors may enter the Devajara Hall (Daxiong-baodian), where a bronze Sakyamuni statue sits in the middle. The joss is 3.2 meters (10 feet) tall, left by the Ming Dynasty. All the year round, followers come here to pray and burn joss sticks. Sermon Hall behind has a Sleeping Buddha Palace, with a 9-meter-long (30 feet) sleeping Buddha inside. The building on the east side of the temple is Sutra-Keeping Pavilion, which contains thousands of scriptures of different dynasties. On the west side, there are three brick pagodas built respectively for Xuanzang and his two disciples. Xuanzang Pagoda with his colored statue on the bottom lies in the middle. A plaque tells his life story.

Landscaped with the Zhongnan Mountain and the Fanchuan River, the temple is in a very pleasant setting. It's an ideal tourist destination for Buddhist followers and those who worship the master Xuanzang.