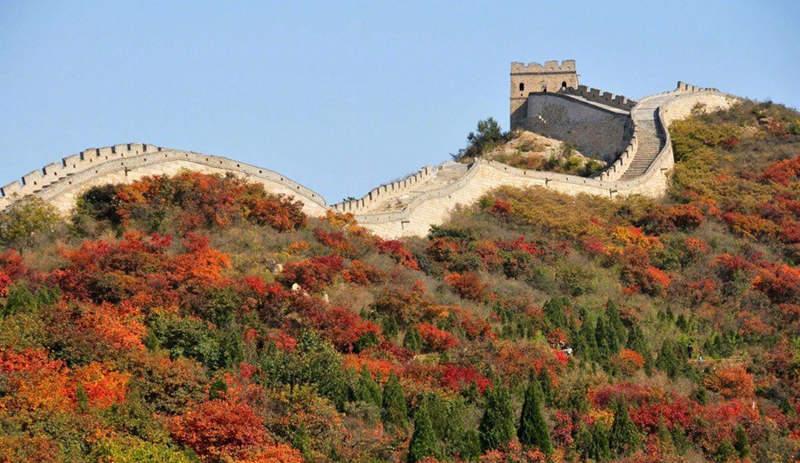 At present, more than 50000 colorful leaf trees, such as yellow croaker and Yuanbaofeng, are about to enter the best viewing period in Badaling National Forest Park, Beijing. The colorful leaf landscape is half a month earlier than the urban area. You can enjoy the magnificent landscape of the Great Wall hovering on the top of the colorful mountains.
The red autumnal leaves area in Badaling National Forest Park covers an area of about 1000 acres. At present, the most colorful season is coming, especially cotinus coggygria scop, such as red clouds, which makes people intoxicated. Acer truncatums are full of golden and leaves cover the forest land. With the change of temperature, you can enjoy the bright and colorful autumn world of bright red, pink, light yellow, orange and so on.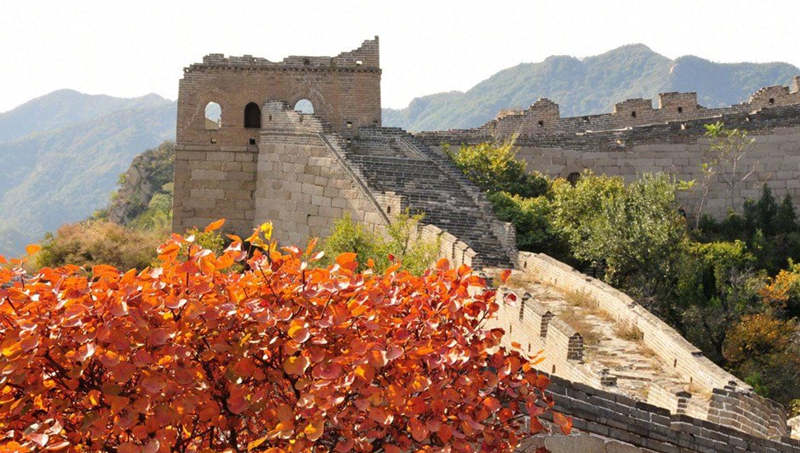 At the same time, the Badaling Forest experience center, which covers an area of 450 hectares, is open for free from now to November 3, including Badaling Forest Experience Hall and outdoor forest experience facilities. Among them, the indoor experience museum is built in a 30-year-old poplar forest. It shows the forest changes and forest art of Badaling through interaction, multimedia, display boards and other ways. Along the way, Badaling National Forest Park also has forest classrooms, cabins, campsites, herbal gardens, etc., which can carry out natural games, forest treasure hunt, handmade, forest meditation, insect identification and other activities.
There are three modes of transportation to Beijing Badaling National Forest Park. In addition to self driving, tourists can also take bus or suburban railway S2 to watch the light. What's more, the red leaves of Labagoumen original forest park, Beigong National Forest Park, Old Summer Palace and other places have also turned red.
Facebook Comments