Bike-sharing programs have boomed in China at an alarming rate since the end of 2016. The dockless bikes seem to have taken over most cities, including Beijing, Shanghai, Guangzhou, Shenzhen, xi 'an and Hangzhou, overnight, recreating China's "kingdom of bicycles" in the 1990s. Today, China has more than 30 operators providing more than 10 million bikes. It has become a popular and healthy transportation option for short trips.
Bicycles of all colors can be seen on the streets, including the orange mobike, the yellow ofo, and the white and blue Hellobike. Chinese bike sharing has also gone abroad, appearing in the us, UK, Japan, Singapore and other western countries, becoming a new name card of "made in China".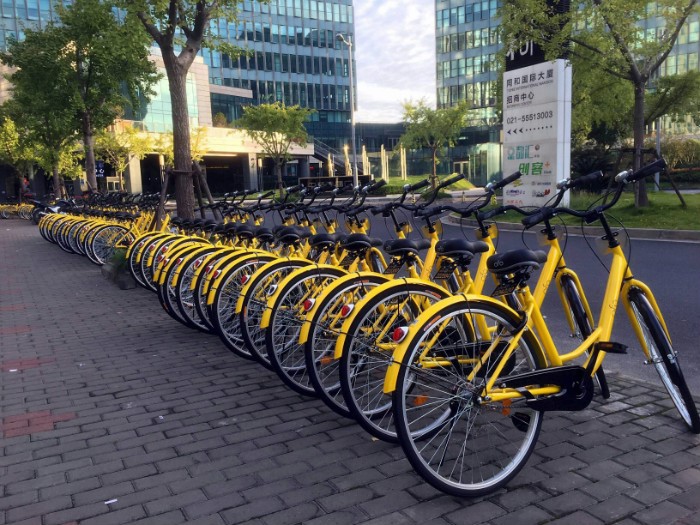 Bike-sharing users can pay fees and recharge through WeChat and alipay. Mobike and ofo also accept Apple Pay. The cost of cycling will be deducted from your account balance. You can use mobike through your WeChat account without downloading the app. The fare will be deducted from your WeChat wallet.
Dockless bike sharing can make short trips very convenient, especially the "last mile". For people who commute by bus or subway, there is usually a distance between the bus stop and their home or office. Cycling is the wisest choice and a good way to exercise. Many car owners also join the fleet to avoid traffic jams and do something environmentally friendly. Solar panels on some mobikes' bike baskets power their electronic locks. What's more, most bike-sharing companies no longer require a deposit.
According to statistics, there are more than 10 million bicycles in Chinese cities. Due to the lack of adequate parking Spaces, it is not surprising that Shared bikes are crowded around sidewalks, subway stations and bus stops, especially in busy areas, which affects the city's image and causes traffic jams. Some municipalities have urged operators to control the number of bicycles.
Facebook Comments