Located in the lujiazui financial and trade zone center of pudong new area, Jin Mao tower is the third tallest building in Shanghai after Shanghai tower and Shanghai world financial center. From puxi (west of the hung-pu river) by tunnel (about 2 minutes by car) or from hongqiao, pudong international airport (about 30 minutes by car).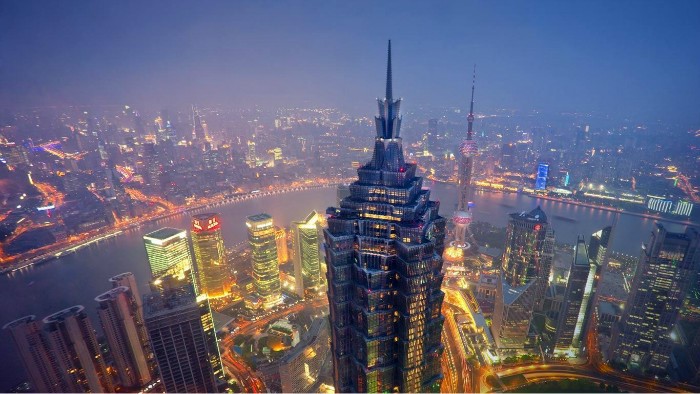 The 88-story Jin Mao tower was completed in 1999. It stands 420.5 meters (about 1,380 feet) tall and covers 2.3 hectares (5.68 acres). The skyscraper's architect, Adrian d. Smith, skillfully combined elements of traditional Chinese culture with the latest architectural styles of the time, making it one of the best built buildings in China.
The building includes modern offices, a luxury five-star hotel, the grand hyatt Shanghai, exhibition halls, banquet halls, observation decks and entertainment facilities on the following floors: the first and second floors form a spectacular and bright business lobby; Office rooms from 3 to 50 floors; The 51st and 52nd floors are mechanical and electrical facilities centers with limited staff; Floors 53 to 87 are reserved for the grand hyatt hotel, floor 86 is the exclusive club for hotel guests, floor 87 is the hotel restaurant; The 88th floor, the tallest, is the observation deck of the tower, which can hold 1,000 people at a time.
This tower has the best elevator. The two direct lifts travel at 9.1 meters (nearly 30 feet) per second, from the ground floor to the 88th floor in just 45 seconds. There are five or six elevators on every 10 floors, reducing waiting times to 35 seconds even during rush hours.
The tower has a six-story annex containing exhibition halls, meeting rooms, a multipurpose hall, a grand ballroom and an entertainment center.
The tower's basement is a three-story car park that can hold 800 cars and 2,000 bicycles. The parking lot is equipped with 360-degree surveillance cameras as a security feature of the building.
Facebook Comments