Lion Forest Garden is located in the northeast of suzhou city. Because the park stone peak forest, like lions, so the name "lion forest".
Lion forest flat surface rectangular, the area of about 15 acres, the forest of the lake stone rockery and more beautiful, the building distribution at different places, the main buildings have yan yu hall, see the mountain building, feipu pavilion, ask meiguo.
Due to the vicissitudes of the garden, the monastery, garden and house are separated and combined, the traditional gardening techniques and buddhist thoughts are integrated, and the modern bei family introduced western gardening techniques and ancestral halls into the garden, making it become a temple garden integrating the principles of zen and the pleasure of gardens.
Lion Grove Garden, or Lion Forest Garden, is not only one of the "Top 4 Famous Gardens in Suzhou", but listed as the World Cultural Heritage Site by the UNESCO as well for its classic garden structure in regions south of Yangtze River in China. It was first built in 1342 AD and treated as the representation of gardens in Yuan dynasty.Covering 1.1 hectares' wide land, Lion Grove Garden is special at its multiple types of rockeries that look very magnificent and powerful. Therefore, it is also called the "Kingdom of Rockeries" and the "National AAAA Tourist Attraction". Moreover, with the multiple vigorous ancient cypresses and fragrant blossoms, the Lion Grove Garden surely can be praised the "heaven on earth" and "garden in city".
In the garden, there are numerous lion-like strange stones under the flourishing bamboos, and the monk Tianru got the Buddhist sutra in the Shi Zi Cave in Tianmu Mountain in Zhejiang, so the disciples named it Shi Zi Lin (Lion Grove).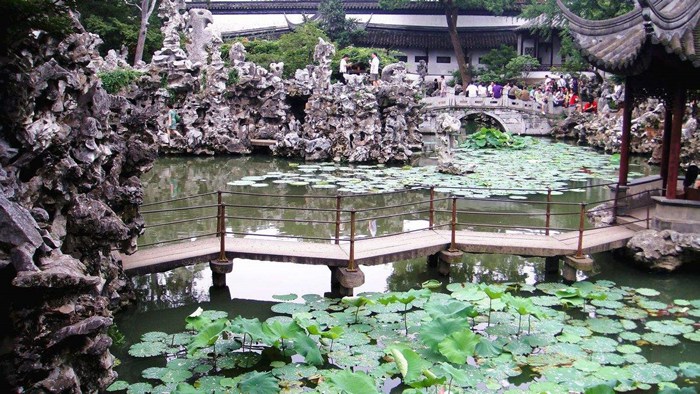 Facebook Comments