Once upon a time, Xingping town was the largest town on the Lijiang River, 63 km (39 miles) from Guilin, 25 km (15.5 miles) from Yangshuo, and located on the East Bank of the Lijiang River. This town is really a beautiful place with beautiful scenery. Mural mountain and huangbutan both belong to this scenic spot.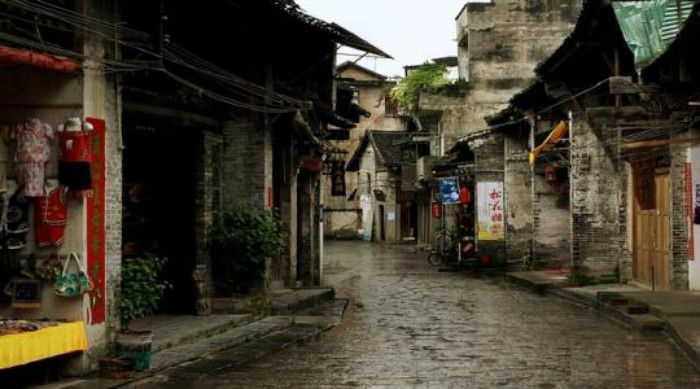 The surrounding mountains greatly enhance the charm of Xingping town. The town is at the foot of Wuzhishan. The mountain in the East is sengni mountain, which looks like a fight between a monk and a nun. It is said that chaoban mountain is like a plaque of an ancient court official, and Luohan mountain is like a smiling Luohan monk with his chest exposed in the sun. The mountains in the south are carp mountain and snail mountain. The mountains to the West are Bijia mountain and Maire peak. The mountain to the north is Camel Mountain, like a camel crossing a river.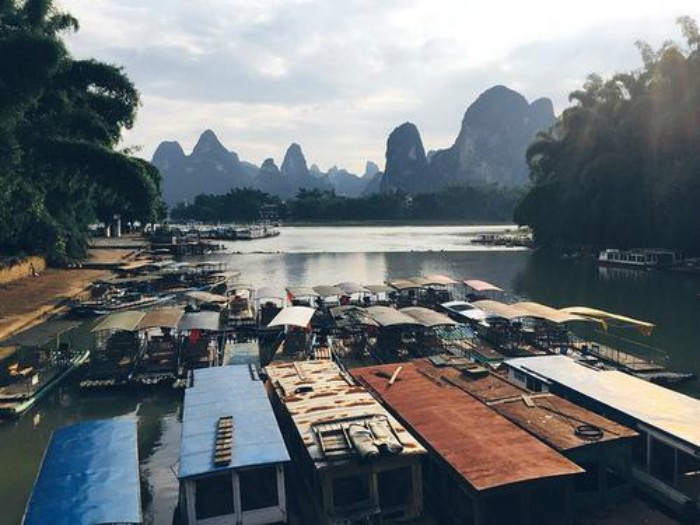 Historic sites can be found in Xingping old street and fishing village, about 2 km (1.3 miles) from Xingping town. This old street is a one kilometer long stone street, flanked by old brick houses and conference halls like many different provinces. This old banyan tree needs eight people to stretch out their arms to surround it. The Guandi temple built in the Qing Dynasty tells about the long history of Xingping town.
The fishing village has a history of nearly 500 years. It typically represents the architectural style of Northern Guangxi in the Ming and Qing Dynasties. The houses in the village are the same as those in Xingping town. They have horsehead walls, cornices, painted rafters and carved windows. When former U.S. President Bill Clinton and his wife visited the village, they highly praised it and were deeply attracted by its residents. The villagers live on cormorants. Maybe you can go fishing on a raft instead of a boat. It's exciting. Not far from the village is Dishui village, where there is a waterfall. Water is often used to make wine.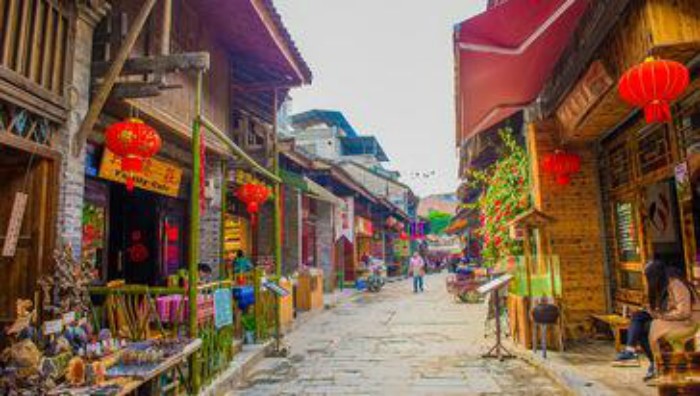 Three kilometers (1.9 miles) northeast of Xingping Town, there is a newly opened lotus cave. The cave is more than 600 meters long and the widest part is 2 meters wide. Different shapes of stalactites can be seen in the cave. For example, the main scenic spots are "upside down lotus petals", "two dragons climbing out of the cave" and 108 "Lotus pods", large and small. The diameter of the lotus seed pod ranges from 20cm to 1.5m (4.9ft), and the small stones inside look like real seeds. It's amazing! In spring and autumn, under a layer of mist, the scenery is really lifelike. There is a stalactite that makes a pleasant sound when it is struck. Do you want to try it?
Facebook Comments