Yangdi village is located on the West Bank of Lijiang River, about 50 km (31 miles) from Guilin, 40 km (25 miles) north of Yangshuo County. Behind the village is a small mountain composed of two peaks, which looks like two sheep hoofs hanging upside down.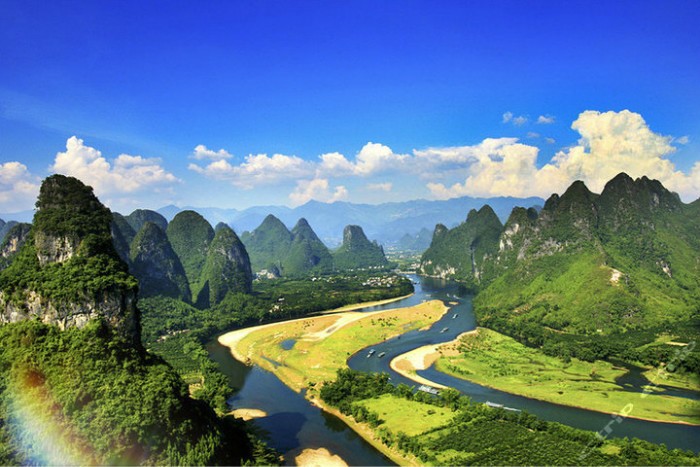 The scenery on the way from Yangdi to Xingping town is the highlight of Lijiang River Cruise. You will see the wave stone landscape, Xialong village, mural mountain and huangbutan. It can be said that if Lijiang River is a long poem, Guilin's trip to Niucun is at best a prelude. Yangdi village as the starting point of tourism is the theme part, beautiful scenery, typical karst landscape. Therefore, if time is limited, we suggest that you limit the trip of Lijiang River to this section.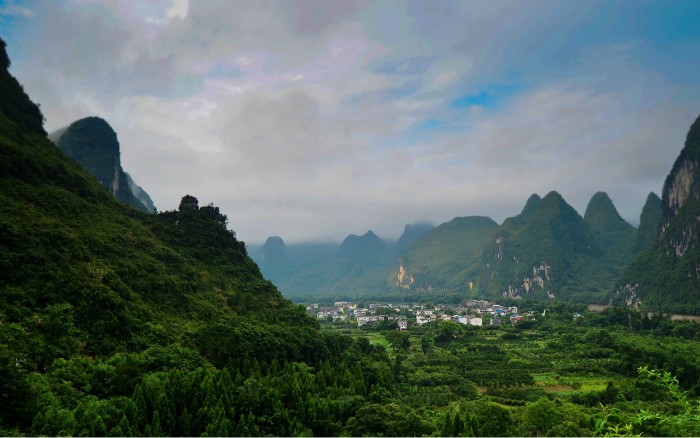 There are many attractive spots around Yangdi village. You will meet Yuanyang beach on the way from the upstream ferry to the village. To the west of the coast stood two stalactites, which looked like a pair of mandarin ducks nestling together. There is a small hill near Yangdi village. On the top of the hill stands a big stone, like a grindstone. Next to it is a three yard long ramp stone, which is like a stone mill pushed by a man, so it is called "stone mill pushed by a man".
From Yangdi village, about 1 km (0.6 miles) down, you can see the spectacular wave stone landscape. The white waves beat the stones in the river, which is different from the peaceful river you can see along the Lijiang River.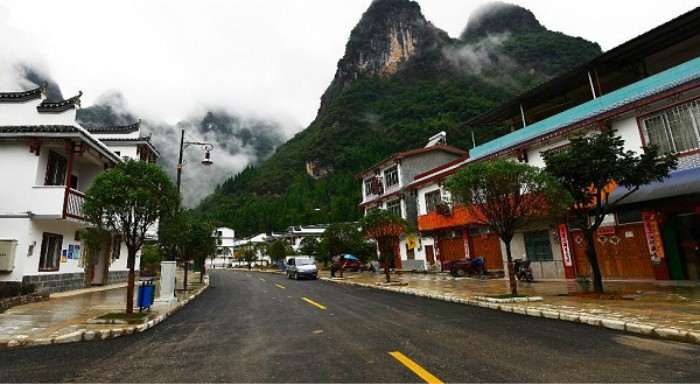 Downstream you will meet another boy who attracts him to worship Buddha. A mountain like a Buddha sits quietly, in front of which stands a small mountain like a boy kneeling to worship Buddha. That's fantastic, isn't it? But what's more incredible is that nature gives these mountains all kinds of shapes.
Beautiful mountains, winding waterways, beautiful coast, striking waterfalls, lush green bamboo and scattered villages constitute a beautiful landscape painting. Yangdi village is an ideal place to enjoy the Lijiang River in the misty rain. It seems to be a peaceful, peaceful and mysterious fairyland. From November to march is the dry season of Lijiang River. Yangdi village sometimes becomes the starting point of Lijiang River Cruise. At this time, water resources are extremely scarce. It is suggested that tourists visit the Lijiang River during the period from April to October when the water level is deep and green.
Facebook Comments