Yulong River is the longest tributary of Li River in Yangshuo, with a total length of 43.5km and a drainage area of 158.47km2. The water quality of Yulong River is clear and the flow is slow all year round. There are 28 weirs and dams, more than 100 scenic spots. The whole Yulong River scenic spot has no so-called modern buildings, no traces of artificial carving, no urban noise. Everything is so primitive, natural, simple and pure, which is actually the largest pure natural landscape garden in Guilin. The part of the river that stretches from Yulong Bridge in Baisha Town, to Gongnong Bridge near Big Banyan Tree along the Ten-Mile Gallery, is known as the Yulong River Scenic Area, and includes some spectacular scenic views along each river bank.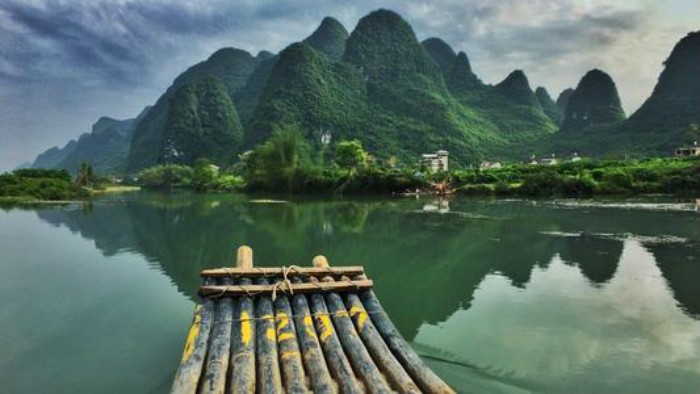 The Chinese word 'Yulong' refers to 'meeting a dragon'. According to local legend, a dragon from the East China Sea wanders on the Yulong River. Deeply moved by the charming scenery, he decides to stay there forever. The villagers living on the river bank have seen the Dragon several times, so the river is named dragon.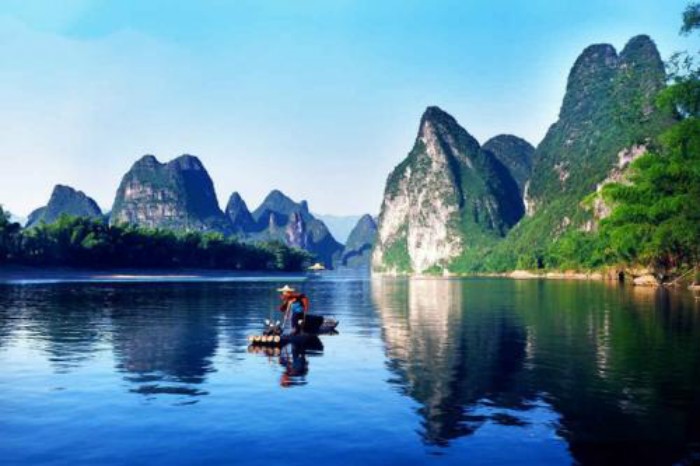 There are many tourist attractions in yulongjiang scenic area, among which cultural relics are interspersed. This lazy river is surrounded by primitive but pure natural landscape, plus green bamboo forest and rolling hills. Tourists will enjoy the picturesque scenery of rural life in this area: Bamboo waterwheels irrigate rice fields; girls in the village wash their hands outside the cottage with smoke curling up from the chimney; old people fish in the river; flocks of ducks swim in the pond. This kind of rural scenery will let tourists forget their troubles and experience a calm and relaxed feeling.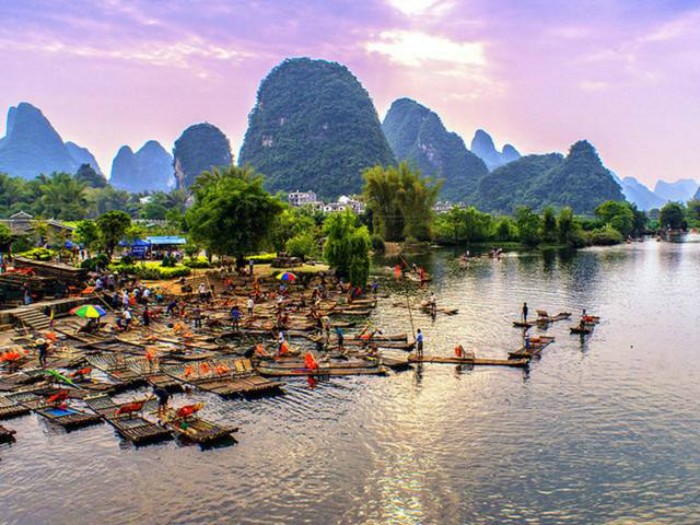 Other natural landscapes along the river are banyan, moon mountain, Wuzhi Mountain, lion mountain, Longtan, butterfly spring, Tianping green land, baxiandong, Rhinoceros Pool, Chaoyang village, etc. historical attractions include the three most famous ancient bridges in Yangshuo: Yulong bridge, Fuli bridge, Xianggui bridge (the oldest single arch bridge in Guangxi). The tombs of the Han Dynasty (206-220 BC), the site of Guiyi County, the largest Jianshan temple and pan manor in Guangxi are also worth visiting. In order to appreciate the simplicity and elegance, visitors should visit the Ming (1368-1644) and Qing (1644-1911) style houses in Jiuxian county.
Facebook Comments