Yang Gui Fei is one of the most beautiful ladies of ancient China, but she got the most unfortunate compare to those three.Yang Gui Fei was named Yang Yuhuan, she was a daughter of a nobleman in the little village.When her was 16 years old, her father sent her into the palace to be a wife of the emperor's son.
After she got into the palace, her beautiful appearance was well-known. After the Emperor Tang Xuanzong heard, he went to his son's palace to see this girl; once Xuangzong saw Yang Yuhuan, he suddenly fell in love with her and accommodated her into his palace. In that time Xuanzong was 56 years old and Yang was 22 years old.Yang was not only beautiful but also very clever,and she learned fast and talented in music and dancing.She was said to have"a face that would make all flowers feel shameful".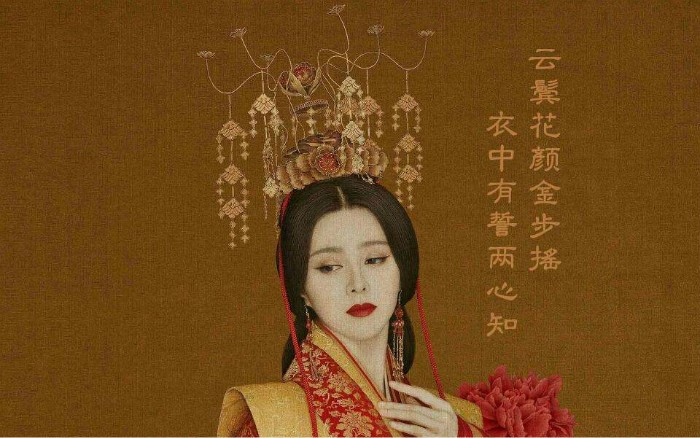 Eventually,the emperor began to neglect state affairs. She adopted An Lushan as her son and helped her brother win power at court. The power struggle eventually over controlled by the central government. Therefore,the emperor fled the capital before the rebels occupied.The loyal soldiers were angry and blamed Yang Yuhuan and her brother for the rebellion.Finally,the emperor was forced to order their execution to kill her.
Because Yang guifei gets heavy favour, her brother gives a high official, even distant brother Yang zhao, be a market well scoundrels originally, because of good plan, xuanzong and Yang's sisters gamble, make Yang zhao calculate gamble account, give a name to the country zhong, the body holds the branch doctor in wait for more than 10 posts, control a government. Xuanzong visited huaqing pool and took five families of the Yang family as his retinue. Along the way dropped jewelry everywhere, glittering, its luxury is unparalleled. The Yang family, married two princesses, two infanta, xuanzong also close for the Yang family royal and che shujia temple tablet.
Facebook Comments