The Yarlung Tsangpo River is the longest plateau River in China, located in Tibet Autonomous Region, and one of the highest rivers in the world. In Chinese, Yarlung Tsangpo River means water flowing down from the crest. Found in the Qinghai-Tibet Plateau, known as 'the roof of the world', this is the biggest river in Tibet and also holds the position as being the river found at the highest altitude across the world.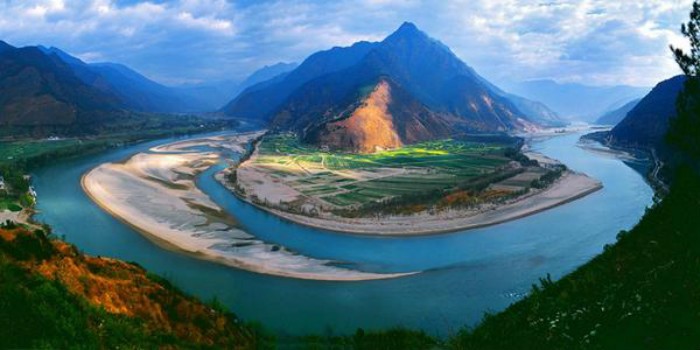 Yarlung Tsangpo River Valley is rich in forest resources, owning 2,644 thousand hectares' of virgin forest. Rare and unique plants and animals along with a natural treasure house of wildlife such as yew and Zoraptera insects can be found here. From the Pottery shard and stone objects of the Neolithic Period discovered in Nyingchi County, the ancient culture of Yarlung Tsangpo River can be traced back thousands of years. To some extent, it is the cradle of Tibetan civilization.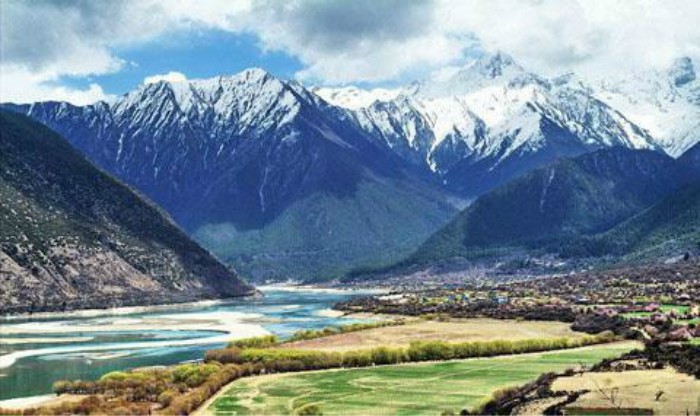 The Great Canyon of Yarlung Tsangpo River is absolutely a highlight. It is the largest and deepest canyon in the world, being 504.6 kilometers (314 miles) long and 6,009 meters (19,715 feet) deep at its deepest. The average depth is 2,268 meters (7,441 feet). Nine Natural Vertical Zones ranging from the Alp Ice-snow belt to tropical seasonal forests are represented in this area. All kinds of wildlife exist here, so the Great Canyon is regarded as 'the Gene Pool of Biological Resources', whilst enjoying fame as a 'Geological Museum' due to the various geological phenomena found.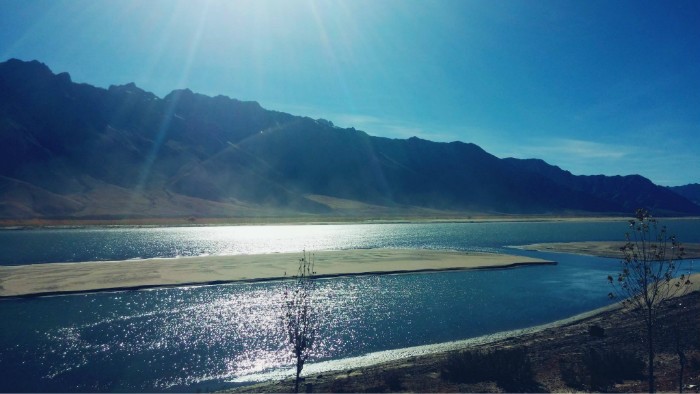 The Yarlung Tsangpo River not only ranks first in the world in terms of its depth and width, but also attracts the attention of world scientists for its rich scientific connotation and precious resources. The Yarlung Tsangpo River Grand Canyon is the world's first Grand Canyon, and has been certified as the world's deepest Grand Canyon and the world's longest canyon by the China World Records Association. The Yarlung Tsangpo River Basin is rich and beautiful. It nurtures the fertile land on both sides of the river. It is the cradle of Tibetan people's culture. As a "Tianhe", the Yarlung Zangbo River brings the Tibetan people not only the past, but also a brilliant future.
Facebook Comments