On June 26, 2017, China's Funxing (rejuvenation, 复兴号) train made its debut. At 11:05, the first Fuxing train G123 (CR400AF Model) departed from Beijing South Railway Station to Shanghai. At the same time, G124 (CR400BF Model) ran from Shanghai Hongqiao Railway Station to Beijing. It means that the remarkable Fuxing Trains went into operation.
The average design speed of Fuxing trains is about 350 km/h, more than 100 km/h faster than Hexi trains. The top speed reached 400 kilometers per hour, which is also the highest speed for trains in China. The trip to Beijing and Shanghai is one of the most popular excursions in China, making the Beijing-Shanghai railway one of the busiest. At present, the running time of the Beijing-Shanghai high-speed railway has been reduced from about five hours to about four hours.
While many parts of the Hexi train were imported from overseas, the fuxing train was designed and built entirely by the Chinese. More than 20 Chinese companies have been involved in the project over the past three years. They have made great progress in the history of high-speed rail. These new trains solidify the unique role of high-speed rail, and if you travel from Beijing to Shanghai or Shanghai to Beijing, you have a good chance to experience the newest and fastest China Fuxing trains on the busiest Beijing-Shanghai line.
Since China is rather vast, the distance between two cities perhaps is quite long. As a result, the convenient and fast transportation is important to travel in China. At present, there are several types of Chinese trains, including High Speed EMU Trains (G trains, D trains and C trains), normal trains (Direct Express Trains – Z trains, Express Trains – T trains and Fast Express Trains – K trains. Among these trains, EMU (short for Electric Multiple Unites) trains are the most popular ones, which offer faster and more comfortable journey. Formerly, Hexie (Harmony, 和谐号) trains are the only EMUS trains operating. After eight years' study, research and practice, the mechanical engineers successful created Fuxing Trains after Hexie Trains. By the end of May 2018, there are 16 main province cities of China are linked by Fuxing Trains, including Beijing, Shanghai, Nanjing, Tianjin, Xian, Changsha, Hangzhou, Chengdu, Chongqing, Wuhan and etc.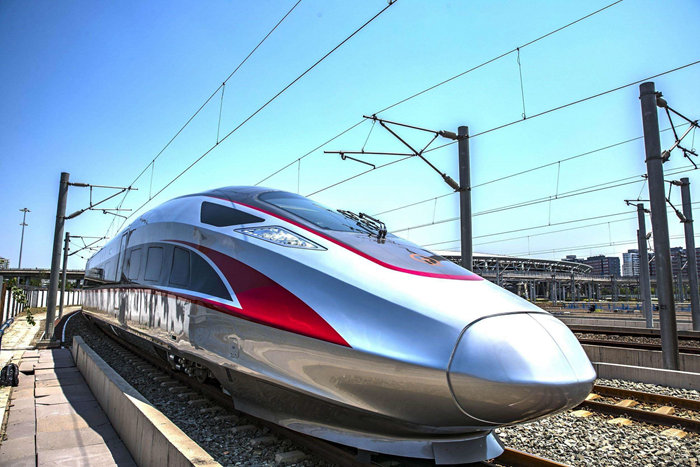 Facebook Comments