World Horti-Expo Garden
Covering a vast area of 2,200,000 m2, the Kunming World-horti Expo Garden consists of 79 exhibition zones, namely the 5 indoor exhibition halls, 7 theme gardens, 34 outdoor gardens of domestic participants and 33 outdoor gardens for foreign countries and international organizational exhibitors, among which there are some Guinness Records. Here, you can have a close touch of the plants of various rare species.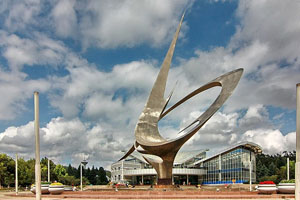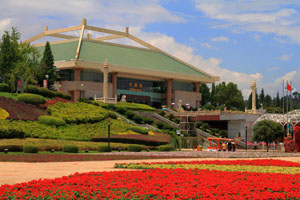 As an international botanical garden incorporating educational and recreational activities in one location, the Expo '99 has emerged as a significant Kunming landmark. The World-expo Garden is in perfect harmony with the surrounding mountains, waters and forest, showing that it originates from and return to the nature. Inside the Expo Garden, there are special performances, fancy car parades, fantastic circular-screen movie and other entertainments, especially on the Chinese traditional festivals, waiting for you.

This peaceful garden with flourishing plants and colorful flowers is a good resort, where you can spend a whole day lingering around, flying the kite, drawing from nature and enjoying the peace.

Opening Hours: 8:00 -- 18:00

Ticket Price:
100 CNY
50 CNY for the students, the soldiers and the disabled
70 CNY (enter the garden after 14:00)
30 CNY (group ticket over 15 people)

Location: Baiyun Road, Kunming City

Transportation: Bus No. 69 and 71 will bring you here.