To see the best of Beijing's daily acrobatics, go to the Chaoyang theatre (chaoyang theatre; Chaoyang district juchang is located in the downtown area near Chaoyang district. Although it is a small theater, it has become one of the tourist hotspots in Beijing. There are two performances every night and the performances are very high quality.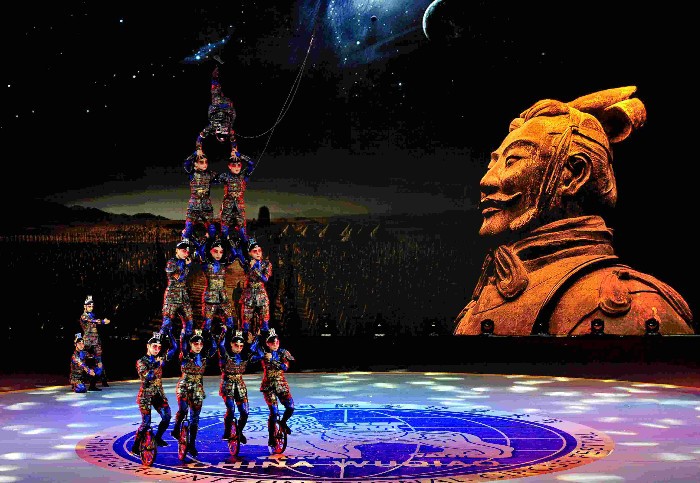 Chaoyang acrobatic theater has been holding traditional acrobatic performances for nearly 30 years. The grand theater, a cultural center, boasts more than three million foreign guests, including foreign leaders and dignitaries. Built in 1984, chaoyang theatre covers an area of 3,000 square meters and can accommodate 1,400 people upstairs and downstairs.
The chaoyang acrobatic theatre puts on acrobatic performances twice a day. The show includes stunts ranging from bike riding and shooting to twisting and lion dancing, making it Beijing's most popular acrobatic show.
The show also combines traditional acrobatics with more modern ones, bridging the gap between ancient Chinese culture and the modern globalized world. Its natural excellence and talented cast make the show a perfect tourist stop for people of all ages and cultures.
You will be attracted by all kinds of special effects, dancing and loud Chinese music. The performances include acrobatics, gymnastics and jiu-jitsu. They performed in quick succession to keep the audience on their toes in the suspense.
They spin the big spindles on the rope and spin them on the turntable. There are huge wheels on which you might see a blindfolded acrobat juggling and skipping rope. There are also martial arts instructors, acrobatic stunts, and female dancers in exotic costumes.
Motorcycle globe: the most dangerous stunt involves a motorcyclist riding in a see-through, 18-meter high globe. More and more riders come in and ride in fast loops. Most of them loop horizontally parallel to the stage, but sometimes they are perpendicular to the stage and weave complex patterns at rapid frequencies. At high tide, six cyclists circle inside the ball together.
A pyramid of bodies on a bicycle: a group of women ride in circles. More and more women ride bikes, either on their shoulders or on their bikes, until there are 11 women on a bike.
Chair tower: a solo acrobat USES a chair to build a taller tower while balancing on the chair.
Facebook Comments