The avenue of stars is a scenic waterfront promenade in the east of Tsim Sha Tsui. The avenue of stars stretches 440 meters (1,440 feet) from the Hong Kong museum of art to the new world center. It mimics the Hollywood walk of fame in Los Angeles. To commemorate the history of Hong Kong's film industry, the names and handprints of famous Hong Kong movie stars such as Jackie chan and Andy lau are embedded on special plaques and arranged in chronological order along the avenue. In addition to handprints, visitors can enjoy thousands of movie-related exhibitions, large-scale theatrical performances in cooperation with overseas institutions, and a variety of local music, dance and theater performances.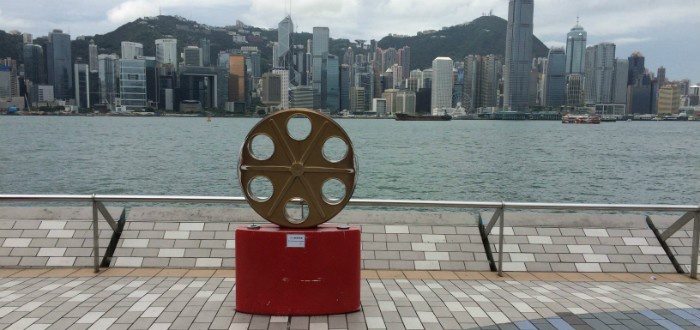 Enter the entrance to the avenue of stars and you can see the 6-meter (19-foot) bronze statue of the Hong Kong film awards. In the center of the mall stands a series of sculptures dedicated to filming, including a director, photographer and lighting engineer. Here are some statues of Hong Kong superstars. The most famous statue of Bruce lee, for example, is in the shape of the movie dragon, and is 2 meters (6.5 feet) high. The statue was built in 2005 to mark his 65th birthday. You can imitate Bruce lee's movements and pose for photos with him. Statues of Hong Kong cartoon character McDull and Hong Kong actress and singer Anita mui were also erected on the avenue of stars.
Stroll along the avenue of stars, feel the sea breeze, the bright night scenery on the other side of Victoria harbor, and the bustling star ferry on the sea. Because of its relatively advantageous geographical location, it is also a good place to watch a symphony of lights and music. The outdoor show starts at 20am every day and lights up the night sky in Hong Kong.
Facebook Comments