Established in 2001, the national park of China is located on the south bank of luojiang, luoyang city, henan province. Covering 255 acres, it is the largest peony park in China. China's national parks have bred about half a million 9-color peonies and two million peonies of more than 1,000 different species. Among them, a 100-year old, 2-meter (7-foot) tall giant peony known as the "flower goddess" has caught people's attention. April to early may is the best time to see peonies in full bloom in China's national parks. Visitors can enjoy peonies, pavilions, lakes and mountains, as well as distinctive architecture. In the history of the sui and tang dynasties (581-907), traditional imperial garden art and peony flowers were perfectly combined in China's national gardens. Here are the main sightseeing areas.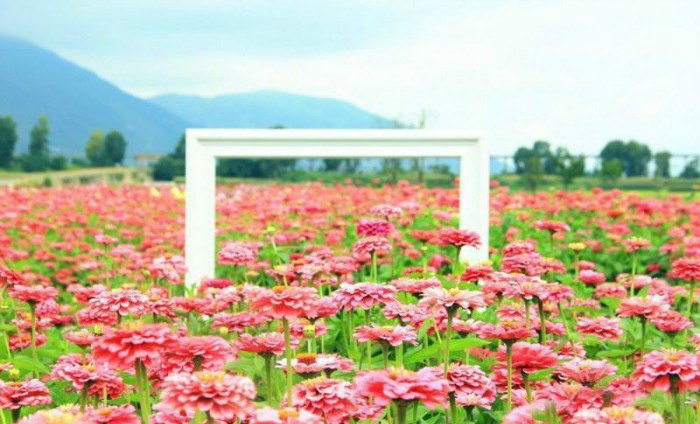 The place consists of burnt peonies and a huge gourd with three golden balls. There is a legend that the peony was brought up by the Taoist god taishang lao-jun who used fire to create golden jade, so it is called burnt peony.
The pavilion was inspired by a story about qiuweng and peonies. Qiu weng is a farmer who likes to plant peonies. He takes care of them as his family. The attraction consists of five pavilions, one on two floors and one on four. Visitors can see all kinds of rare peonies here.
The two pavilions here merge into one, like two qiao peonies, a treasure flower with two different colors. The tree was known as "big Joe" and "little Joe" during The Three Kingdoms period (AD 220-265) in China.
The lake covers more than five acres. Weeping willows flaunted on the Banks of the river, and countless fish swam in the river. Visitors can lie on the grass by the lake and feel the smell of spring. The mountain is man-made and has many jagged caves. The waterfalls flow down, creating a breathtaking landscape that brings the park to life.
This particular garden covers an area of more than 2,000 square kilometers (2,400 square yards). The aim of the design was to integrate butterfly elements into the landscape. During the peony cultural festival from April to early may, visitors can see more than 20,000 butterflies dancing around the peonies, which is a fascinating sight.
This is the first and only private writing museum in luoyang. Founded by the two brothers in 2012, it aims to preserve, protect and display cultural relics from different regions and dynasties. There are now more than 2,000 written artifacts and samples.
Facebook Comments