Five Elements Theory is a Chinese philosophy used to describeinteractions and relationships between things. The five elements — wood, fire, earth, metal, and water — are believed to be the fundamental elements of everything in the universe between which interactions occur.
The earliest Taoist doctrine of the five elements was intended to describe the movement of things and the relationship of transformation. Five elements theory is to take like than class theory in ancient China, is not the five elements, but will everything according to embellish, inflammation, its merits, from the leather, the farm belongs to the nature of fire and water wood gold soil five projects, and the western ancient land, water, fire and wind theory distinguishing four elements, is a philosophy, divination, fortune telling, calendar, traditional Chinese medicine, sociology and other theories.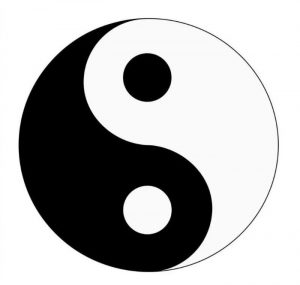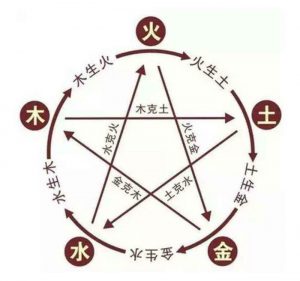 The theory of the five elements is the core of Chinese traditional culture. Taoism believes that all things in the universe are composed of the movement (movement) and cyclic generation and change of the five basic elements of wood, fire, earth, gold and water, which is often regarded as the ancient philosophy of simple materialism.
The five elements in the human body, representing the five viscera and six organs, each has its own place; A – bile, b – liver, c – small intestine, d – heart, e – stomach, f – spleen, geng – large intestine, xin – lung, non – bladder, deci – kidney, these ten basic, must be very cooked; But remember, Yin and Yang may interact with each other inside and outside, for example, a wood to receive grams, may be bile, but may also be fulfilled in the liver, because Yin and Yang are mutually inside and outside, a wood injury, wood is very weak, b wood will follow very weak, it may be fulfilled in the bile, may also be fulfilled in the liver; C is the same, may be accomplished in the small intestine, but you say his heart function will not be too good, c fire by gram, prove that fire is very weak, is water to gram fire, fire to be weak, must be no wood to live, c fire is weak, ding fire must follow weak. These ten heavenly stems represent different parts of the human body.
Ji – spleen by grams, you say the spleen is not good, people may not know, but usually break may be diabetes, usually is insulin secretion is not normal, leading to a cause of diabetes; Geng – large intestine by grams, the most likely thing is hemorrhoids; The trachea is the lung for everything; That's basic, but there's more to health than that. In numerology, the use of Yin and Yang and the five elements to infer a person's fate is also known as fortune-telling.
Facebook Comments