Wang Zhaojun was said to be "so beautiful as to make flying geese fall". Wang Zhaojun is perhaps the best known of China's "political brides". she entered the imperial harem during the reign of Emperor Yuan of Western Han (48-33 BC). The emperor chose companions from his vast harem of maidens by looking at their portraits. As a result of this practice, it had become the custom for palace ladies to offer large bribes to court artists to ensure that they painted a flattering likeness. Wang Zhaojun, however, was confident in her natural beauty and refused to pay money to court painter. As a result, she seemed to be the ugliest of all the palace ladies from her portrait, and thus never received the emperor's favour.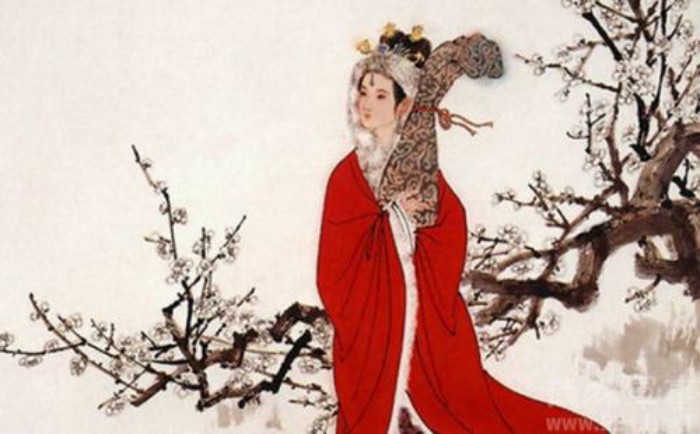 When the Xiongnu chieftain came to ChangAn, he told Emperor Yuan: "I wish to take a Han beauty as my empress". To cement relations with this barbarous nation, Emperor Yuan agreed to the request. However,the emperor was unwilling to pick out a real beauty,and ordered to select an ordinary woman in the harem for the chieftain. When the unflattering portrait of Wang Zhaojun was sent to the emperor, he merely glanced at it and nodded his approval.
Her life became the story of "Zhaojun Departs the Frontier" (昭君出塞). Peace was maintained for over 60 years between China and the Xiongnu. However, China eventually lost touch with her and her descendants.
Since the 3rd century the story of Zhaojun had been elaborated upon and she had been touted as a tragic heroine. The Communist government of the People's Republic of China uses her as a symbol of the integration of Han Chinese and ethnic minorities of China. Zhaojun Tomb still exists today in Inner Mongolia.
Facebook Comments