Huanglong national park is located in Songpan county, Aba city, Sichuan province. It is famous for its colorful travertine lakes and ponds, winding deep mountain canyons, magnificent snow mountains and mysterious quiet wild forests, which have made the park known as the "wonder of the world" and "paradise on earth". Huanglong national park is a world natural heritage, world biosphere reserve, green globe and other famous attractions.
Huanglong National Park consists of Huanglong Valley, Danyu Gorge, Xuebao Peak and Munigou Valley.
Huanglong valley is a gently sloped valley 7.5 km long and 1.5 km wide, located on Xuebaofeng (xuebaoxue mountain). The valley has a huge yellow travertine landscape, shaped like a yellow dragon. That's why this valley is called huanglong. The travertine landscape is the result of thousands of years of geological evolution, including glacier movement, topographic movement, chemical reactions, and climate change. Its total length is 3.6 kilometers. The canyon features travertine Banks and waterfalls, colorful ponds, caves, and more.
In this valley, walking is the only way. No vehicles are available. By far the most popular route is to take a cable car to the upper reaches of the yellow dragon valley. After visiting the most famous scenic spots — Huanglong temple and five color pool — walk down the valley and visit the scenic spots one by one until you reach the foot of the valley. You can also follow the valley to the top of the mountain, and then follow the ropeway along the valley. Walking the entire journey is not recommended because it consumes a lot of energy and does not require a repeat of the route.
Huanglong Valley has a humid and cool climate which is good for the growing of Rhododendron. So travelers can see vast forests of Rhododendron which usually bloom from March to June. There are many species of Rhododendron in Huanglong Valley.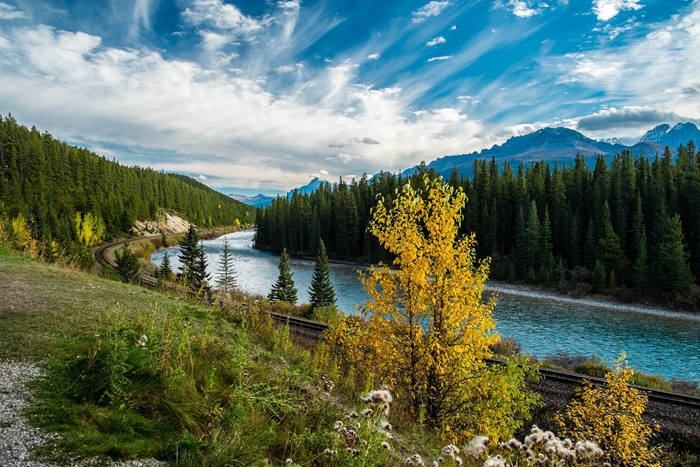 Facebook Comments