Goubuli steamed bun is a snack made of flour, pork and other materials. It was first created in 1858. Goubuli steamed bun surface, filling material selection is fine, production technology is strict, beautiful appearance, especially the steamed stuffed bun pleat symmetry, each steamed stuffed bun is not less than 15 pleat.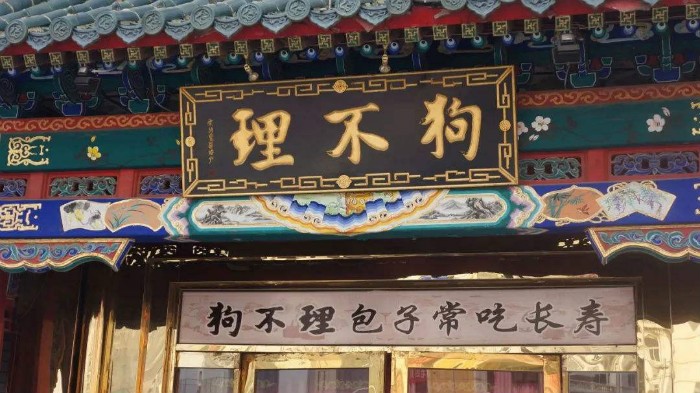 Just out of the steamed stuffed bun, fresh and not greasy, fragrance palatability. Goubuli steamed stuffed bun is mainly made of fresh meat, with 98 varieties in 6 categories including three fresh buns, seafood buns, pickles and vegetable buns. In November 2011, the state council released the third batch of national intangible cultural heritage list, including the item "Goubuli steamed bun traditional handmade techniques".
In 1831, Gao Guiyou, founder of Goubuli steamed stuffed bun, was born in Xiazhuzhuang, Wuqing county, Zhili. Because his father 40 son, in order to seek the safety of the adoption of the son, the milk name "dog son", hope he can be as good as a dog to feed.
When Gao Guiyou was 14 years old, he went to the liujia steamed shop on the side of Tianjin's south canal to be a clerk. Because of the heart and hand skill and diligent good ask, plus the teachers give directions, Gao Guiyou do steamed stuffed bun craft constantly grow, practice a good live.
After three years of division, Gao Guiyou opened a special steamed stuffed bun snack shop alone — "deju". Because Gao Guiyou craft is good, work is very serious, never adulterate, make the steamed stuffed bun mouthfeel soft, fresh fragrance is not greasy, shape like chrysanthemum, color fragrance shape are unique characteristics, business is very prosperous.
More and more people to eat his steamed stuffed bun, Gao Guiyou too busy to talk to customers, so that the people who eat steamed stuffed bun called him "dogs sell steamed stuffed bun, ignore people." Over time, people shouted to comply with the mouth, call him "goubuli", call the steamed stuffed bun that he manages "goubuli steamed stuffed bun", and original shop name is gradually forgotten by people.
Facebook Comments