Haihe River is the largest water system in North China and one of the seven major rivers in China.The Haihe River is regarded as the 'mother river' of Tianjin. Covering a catchment area of 122,700 sq miles, it is a great contributor to the improvement of Tianjin, and ties closely to the lives of people living there for generations. People visiting it today to appreciate its scenic beauty as well as its historical and cultural atmosphere. The Haihe River is a crucial river in Northern China formed by the convergence of five rivers in Tianjin. Historically, it was open to navigation 1,800 years ago and gradually became a junction for navigation in the Sui Dynasty. Through centuries of development, it became a trading center gathering a great influx of businessmen from around the nation. Today the former shipping center is a place for relaxation.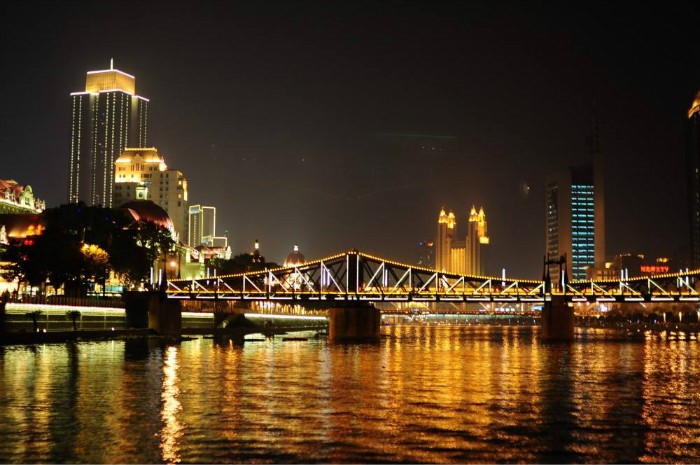 Regions along the river present beautiful views starting from Sanchakou to Daguangming Bridge. Countless attractions along the banks make the river a popular holiday destination.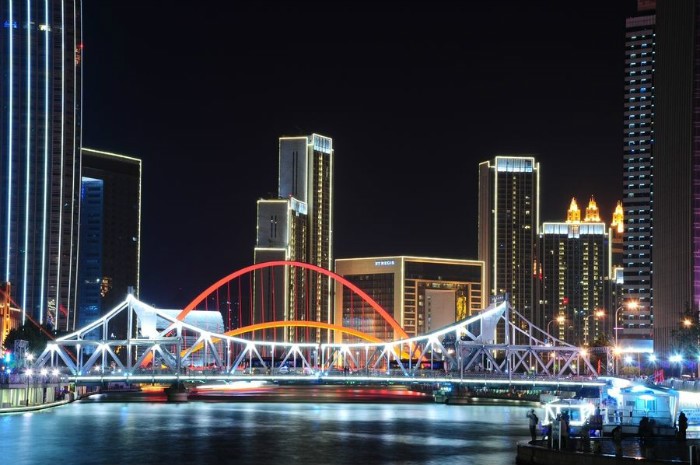 Of all the sights, the Haihe Park is the most attractive. Like a jade belt attached to the banks, it is an ideal place for pleasure and rest. Two groups of bronze sculptures are particularly noticeable. Verdant trees, beautiful blossoms, green lawns, long corridors under ivy-laced frames, fountains, and sculptures decorate the park. Residents prefer to spend their leisure time ambling there. Visitors can get a general knowledge of Tianjin from the locals. Haihe Cultural Square is a key project in the comprehensive renovation of resorts along the river. It gained this name from the adjoining ancient culture street.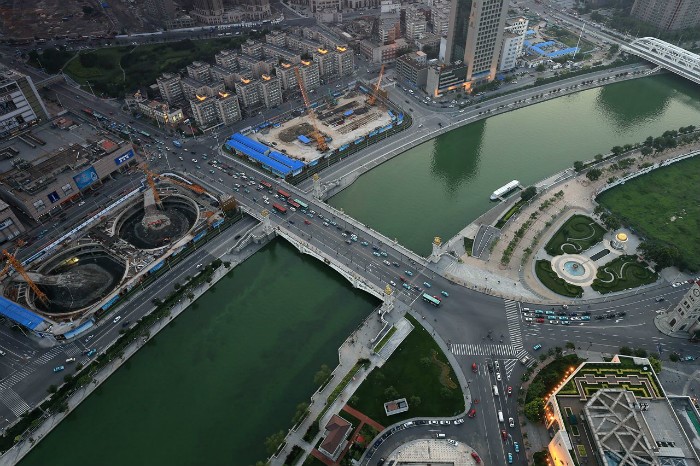 Focusing on cultural traditions and folk customs of Tianjin, the designer endowed the square with a style of solemnity and simplicity. Meanwhile, a modern element enters the design. The high-tech lighting, the causeway pavement and the wooden floor make the square a shining pearl of the bank.
Facebook Comments