Hangzhou cuisine has a long history. It is an important part of zhejiang food culture and an important school of zhejiang cuisine. Together with ningbo cuisine and shaoxing cuisine, it forms the traditional zhejiang cuisine.
The 268 dishes from 34 cities around the country gathered by the west lake, after a fierce competition, hangzhou help dishes stand out, won the gold medal. In recent years, hangzhou's catering market has developed rapidly, and many dishes with considerable popularity in the country have emerged. These new dishes are extensive and meticulous, both in the work or color fragrance, are beyond the traditional zhejiang cuisine.
Since the reform and opening up, hangzhou, as a famous tourist city, has seen an increase in both internal and external exchanges. Communication activities increase, learning opportunities increase, challenges increase pressure, the concept of catering operators have to change. Hangzhou cuisine and brother cuisine are becoming more and more integrated, drawing on the strengths of various families, and becoming the master of no sect and no pie.
Perhaps the word "help" is too early to be used. No matter in the hotel, the actual work of chefs, or in the theoretical summary has not really formed a so-called "help". Hangzhou food is in the market to promote the formation of the momentum of development. From the late 1980s to the present, more than 10 years of hard exploration has led to today's achievements. Compared with other traditional cuisines such as sichuan cuisine and guangdong cuisine, hangbang cuisine has indeed gone ahead. As for truly forming its own independent cuisine, it still needs the efforts of all sides.
Hangzhou is located in the water town in the south of the Yangtze river. The climate is mild and the local people eat fish and shrimp. All these, decided to hang bang dishes focus on the original flavor, cooking light greasy light seasoning, taste fresh and tender, taste pure beauty, color, aroma, taste.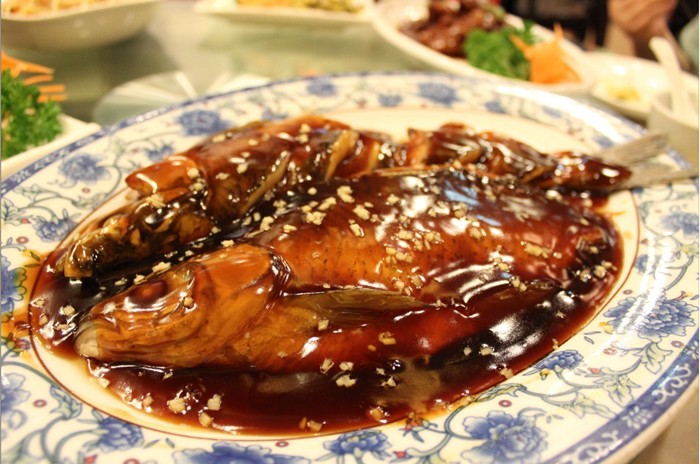 Facebook Comments