In 1421, Yongle emperor Zhu Di, Zhu Di, traveled from Nanjing to Beijing and began building imperial tombs. Careful site selection and consideration of the principles of Feng Shui. Yongle built the first tomb for himself, and the next 12 emperors slept in the same valley.
With the passage of time, this group of tombs has become a key cultural relic protection unit and a 5A scenic spot. In 2003, UNESCO listed the Ming tombs (Ming tombs) as a world cultural heritage site. In addition to its long history, the Ming tombs are larger in area and better preserved in surface structure.
In fact, Ming Tombs comprises thirteen tombs of emperor, seven tombs of concubines and one tomb of concubines, in covering more than 120 square kilometers. The other tombs are mostly within 8 kilometers away from Changling Tomb. In spite of having own unit and various structures, the tombs share a similar layout with a square yard at the front and a round yard at the back. Each tomb has a huge temple on the ground, and the main architectures were built in the axis, from front to back as follows: Memorial Tablet, Front Arch, Ling'en Gate, Ling'en Palace, Lingxing Gate, Ming Tower and Bao Pavilion etc.
Changling is located at the southern foot of the Tianshou mountain. It is the tomb of emperor Yongle and empress Qian. During his 22-year reign, emperor Yongle made great progress in the political, economic, military, cultural and diplomatic fields. So later generations speak highly of him. Among the Ming tombs, Changling is the largest, best preserved and oldest. As the first tomb in the Ming dynasty, Changling has also become a major attraction in the region.
In architecture design, it is square in the front and round in the rear. The whole architectural complex is divided into three parts and main buildings on the central axis still exist. Ling'en Palace in Changling Tomb is the most important building. It is so imposing and majestic that it can be on a par with Taihe Palace in Forbidden City. The skirt-roof is decorated in yellow glazed tiles. The material of the entire beam, column, purlin and other wooden construction are selected from the precious staleproof Nanmu. Except for the plafond, the insider palace is simple and unadorned without any over-colorful painting. There are no existing books about building written in Ming Dynasty or Yuan Dynasty, so the ancient architectures became important mater for historian to learn the style and features of architectures in the two dynasties. Ling'en Palace Tomb is regarded as an indispensable material for study on Ming's architectures.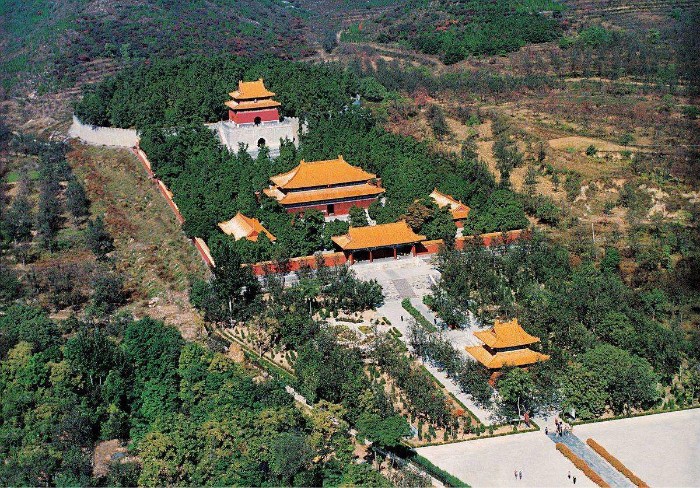 Facebook Comments