As one of the four classical gardens in China, Liuyuan is on a par with the Summer Palace in Beijing, the summer resort in Chengde, Hebei province, and the humble administrator's garden in Suzhou. It is an important part of Suzhou garden, a national 5a scenic spot. The garden attracts a large number of tourists with its beautiful buildings and rich natural scenery. Liuyuan is an ancient private garden with an area of 23,300 square meters, symbolizing the architectural style and exquisite architectural art of the Qing dynasty. In 1997, Lingering Garden was listed as a UNESCO world heritage site along with eight other Suzhou gardens.
Xutai, the first owner of the garden, used to be a fan of architecture. He was framed by his colleagues, promoted to official and fired. Then he went home and used his skill to build two gardens. The Oriental garden is the lingering garden while the western garden was either donated by his ancestors into a temple, Xiyuan (xiyuan temple). With Xu tai's death, Dongyuan was abandoned. During the jiaqing period, Liu Rongfeng (Liu Rongfeng) bought the east garden and named it villa bi aung. As the boss's family name is Liu, the local people call it Liu's garden. After many years, no one was in charge of the garden. Because visitors like to linger in the garden for a long time to enjoy this magical garden, people also call it the lingering garden.
The size of the garden is not large, but the number of buildings is the largest. Although the humble administrator's garden also has a large number of classical art techniques, but the layout is quite loose. By contrast, the buildings, rockery, cloisters, pavilions, ponds, trees, etc.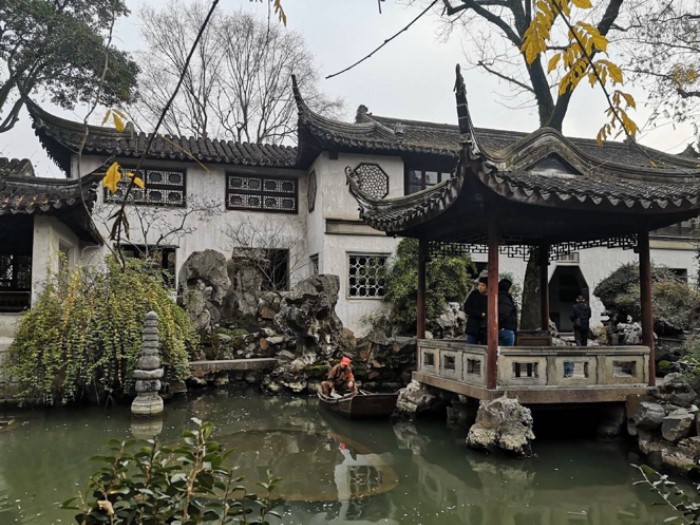 Facebook Comments