Mount Song in central China is a major source of Chinese civilization and a UNESCO world geopark. Dating back 3.6 billion years, songshan is known as a natural geology museum and the ancestor of mountains. The charm of songshan lies not only in its rare geological heritage, but also in the numerous cultural and historical sites frequently visited by emperors, scholars and buddhists.
Mount Song, located in the west of Henan province, northwest of Dengfeng city, is one of the five most famous mountains in China. Songshan mountain covers an area of 450 square kilometers and is composed of Taishi mountain and Shaoshan mountain. The two mountains have a total of 72 peaks, the lowest 320 meters above sea level and the highest 1,512 meters above sea level. It is close to the ancient capital Luoyang, is the ancient Luoyang important barrier. Songshan mountain is the birthplace of Chinese zen Buddhism and the holy land of Taoism.
There are three scenic areas in Mount Song: Shaolin Temple Scenic Area, Zhongyue Scenic Area and Songyang Scenic Area.  The three scenic spots in songshan mountain cover all the magnificent attractions, including the birthplace of zen Buddhism — Shaolin temple, China's largest pagodas — pagoda forest, the tallest and oldest cypress trees, the oldest surviving astronomical observatory, Zhongyue temple built during the Qin dynasty, Songyang college, one of the four great colleges, and so on.
If you will stay one night in Mount Song, then you can watch Shaolin Zen Music Ritual. From mid-March to mid-November, the show will be presented every day at 20:15. The 70-minute show is a large-scale performance with real scenery as its background, and audiences will sit on futon to watch. The show will perform Zen martial art, and monks from Shaolin Temple will chant on the stage.
Besides the music ritual, tourists can also see Shaolin Kungfu Performance in Shaolin Temple every day, and the performance time is 9:30, 10:30, 11:30, 14:00, 16:00 and 17:00.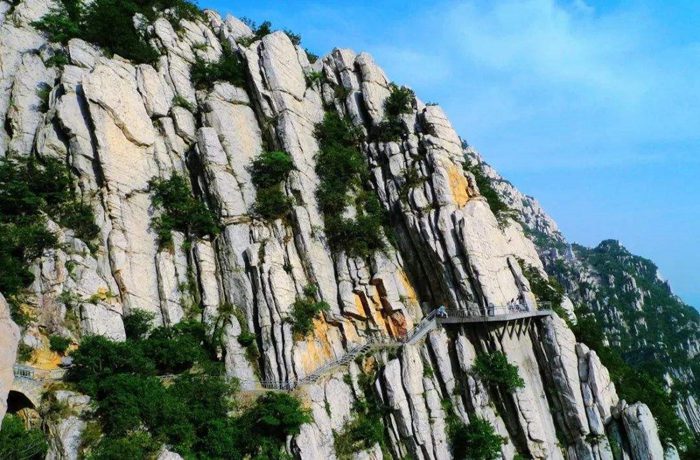 Facebook Comments