Located in the north of West Street in the center of the city, the district covers several blocks and is inhabited by more than 20000 Muslims. There are about ten mosques in the Muslim Street area, of which the Great Mosque in Huajue lane is the most famous and popular. The Muslim food and souvenir market is another feature of the region. Beiyuanmen Muslim market, located in the north of Gulou, is the best choice after sightseeing in the city center. It's about 500 meters (547 yards) long from the south to the north. You can get to the street through the arch under the drum tower. The street is covered with dark stones and trees in summer; the buildings on both sides of the street follow the style of Ming Dynasty (1368-1644) and Qing Dynasty (1644-1911). Some buildings are restaurants, while others are shops. But there is one thing in common: all are Muslims.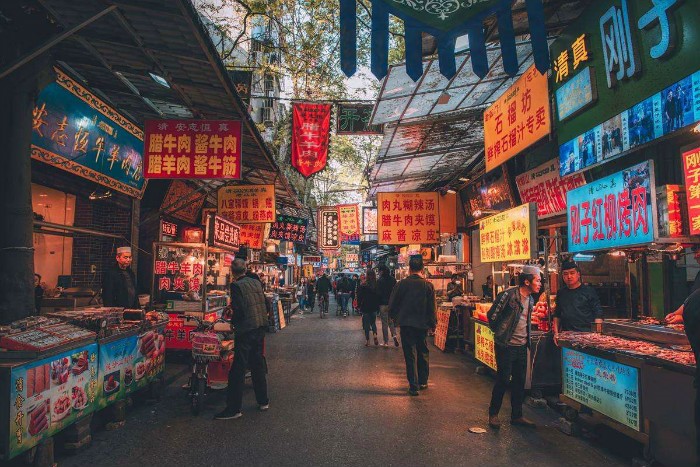 Mutton stewed unleavened bread is a special snack in Xi'an, very delicious. Stir fried rice with pickled vegetables and chili peppers is very delicious. It's a real pleasure for you to eat it in the hot summer. Roast beef, lamb or lamb is another snack that makes your mouth water. Roast the meat on the charcoal fire, add some seasoning to the meat, and you can eat it. The most famous snack in this street is Jiashan baozi. The main raw material of steamed bun here is beef and mutton soup.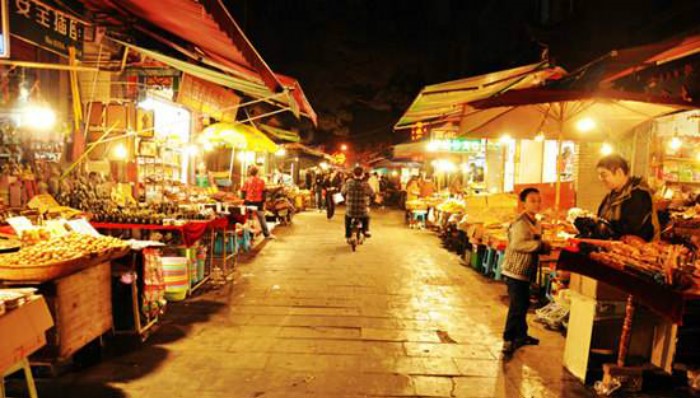 There is also a fruit pie made of persimmons, which is considered to be a unique snack in Xi'an. These pies are made of Persimmon in Lintong District, Xi'an City, Shaanxi Province. When making pies, first remove the persimmon skin, mash it into meat filling, mix it with flour, then put osmanthus and sugar in it to make filling, and then fry it in oil. When you eat them, you will feel delicious, sweet and soft.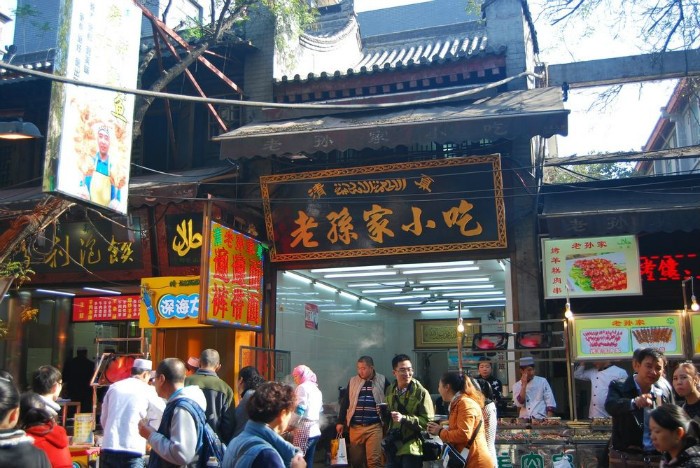 There are many other snacks in the street, such as bacon, casserole, noodles and so on. They are waiting for you to enjoy.
Facebook Comments