As is known to all, China is one of the oldest countries in the world. Through the long river of the history, a lot of majestic traditional culture has been passed on, and the tea culture is among that.
History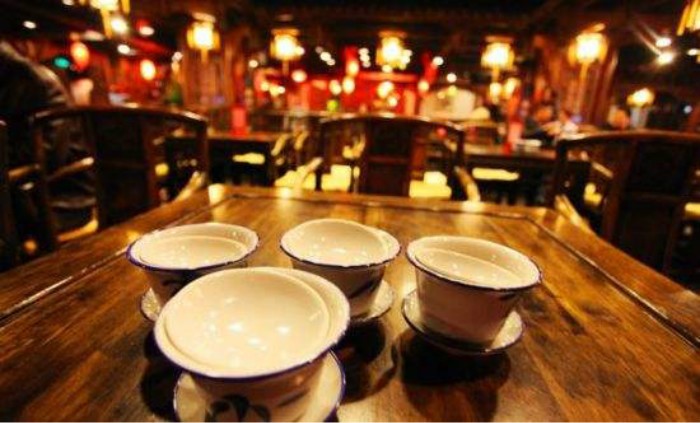 The teahouse culture has gone through a complicated process of development. The teahouse first appeared during Tang dynasty. At that time, people mainly go there to exchange their views about poem. But soon on, as the spread of the teahouses, more ordinary people formed the habit of going to the teahouse. Then the teahouses was developed largely in Song Dynasty. By Qing Dynasty, there has been several kinds of teahouses aiming at customers from different class of society. For instance, some special teahouses were for people to play Chinese chess, and some teahouses became popular among businessmen. Also, some teahouses were especially for scholars, which could be much more quiet. Besides serving tea, the teahouses also served snacks, and some teahouses provided musical performances.
Beijing Teahouses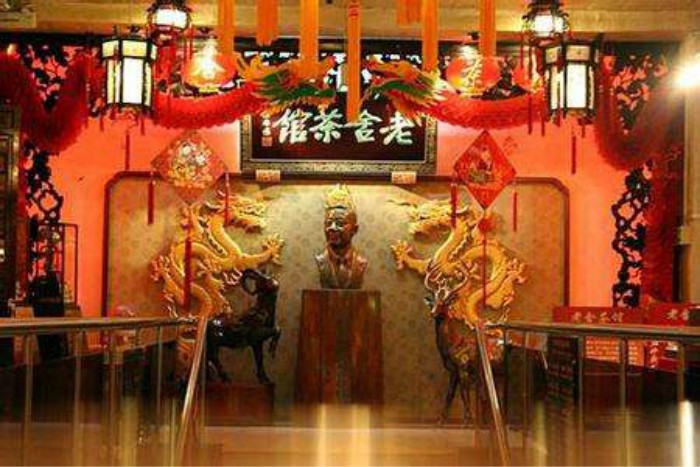 There is a great variety of teahouses in Beijing, including Big Teahouse, Qing Teahouse, Storytelling Teahouse and Wild Teahouse. In the ancient times in Beijing, there were a number of storytelling teahouses, where listening to the storytelling is the main purpose. The famed teahouses in Beijing are arranged and decorated fastidiously, creating the atmosphere for listening to storytelling.
In Qing teahouses of Beijing, pergolas are built outside the gate, where customers can chat and enjoy tea in every season except winter. Qing teahouses are deeply fond of by the old. In addition, in Beijing, there are also Chess Teahouses suitable for playing chess.
Hangzhou Teahouses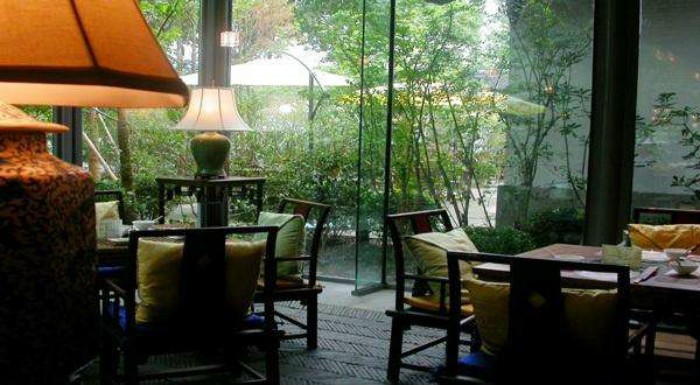 The teahouse culture in Hangzhou originated from the Southern Song Dynasty. Though there are not so many teahouses in Hangzhou as that of Sichuan, the culture atmosphere of teahouses in Hangzhou is full-bodied. Hangzhou teahouses are particular about culture, environment, internationalization and marketization. People in Hangzhou mainly drink West Lake Longjing Tea. According to the present condition, Hangzhou is universally acknowledged as the city managing teahouses best. Every year, during the National Tea Expo Fair and The West Lake International Tea Party held in Hangzhou, participants from everywhere speak highly of Hangzhou teahouses.
According to statistics, there are more than 700 teahouses in Hangzhou at present. Some boast tea ceremony, such as Tai Chi Teahouse; some feature tea cakes and relaxation, such as Qingteng Teahouse; some boast ecological environment; some integrate aesthetic enjoyment and tea-tasting, such as Ziyige Teahouse and Heji Teahouse.
Tianjin Teahouses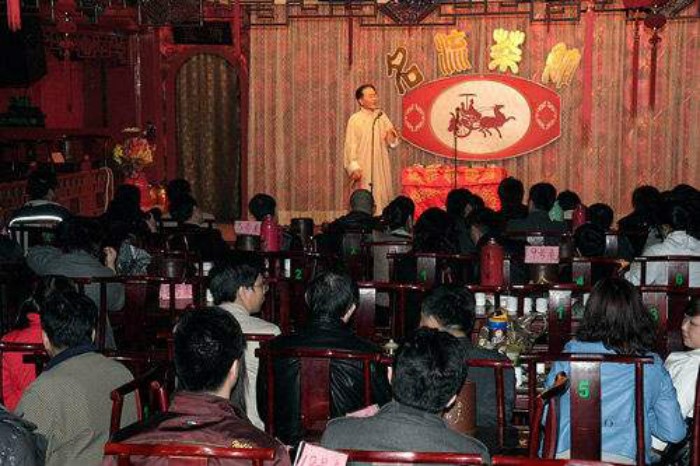 The teahouses of Tianjin are just like the teahouse of Beijing, containing tea, snacks, singing opera arias (without makeup and acting) and storytelling. However, its culture atmosphere is not outstanding. In China, the famous cross talk, which is deeply loved by many Chinese people, was originated from teahouses of Tianjin. These years, listening to a cross talk in a teahouse of Tianjin has become a fashion and unmissable experience. Audiences burst their sides with laughter at the cross talk. A number of audiences from other areas flock to Tianjin to listening to teahouse cross talk, spending a day of relaxation in peals of laughter.
Guangdong Teahouses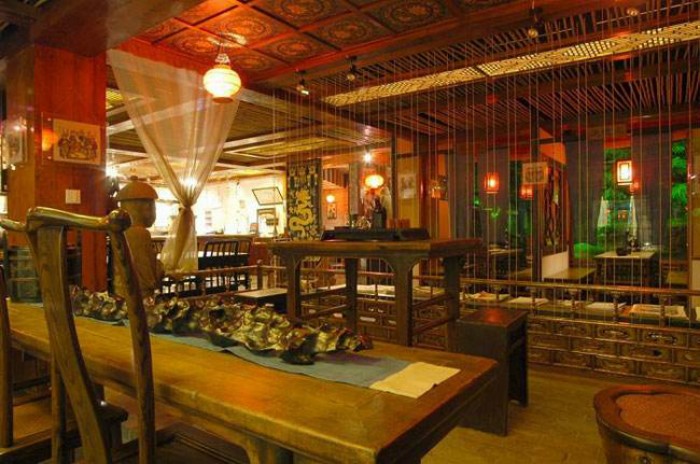 The teahouses of Guangdong feature magnificent appearance and they are decorated gorgeously, with rich cultural atmosphere. There are thousands of teahouses in Guangzhou, including professional teahouses and hotel teahouses. Guangdong teahouses are also served as the restaurants for having meals. There are over 60 varieties of delicate refreshments. In Guangzhou, people having a date, holding family reunion parties and having business negotiations are all usually held in teahouses.
Chengdu Teahouses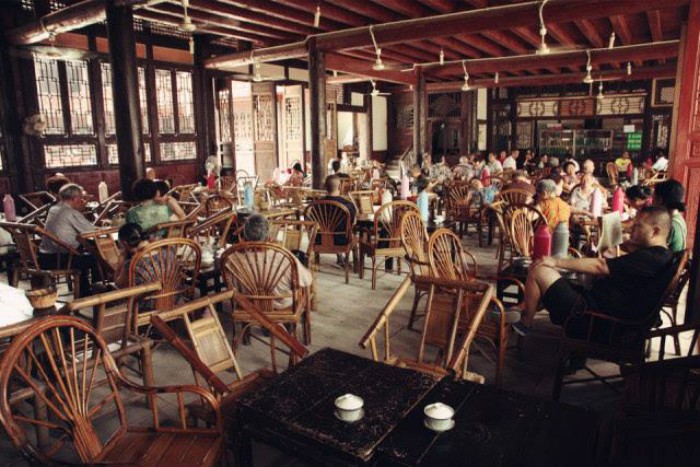 People of Sichuan Province have been keeping the habit of drinking tea. Drinking tea in teahouses is the typical tea activity of Sichuan. In Chengdu, teahouses and tearooms of different sizes spread all over cities. Some are decorated with calligraphy, painting, flowers and miniascape, creating a beautiful and quiet environment.
Facebook Comments