Tianzifang has gone from a traditional residential building and factory to an artsy place with bars, cafes, craft shops, design studios, galleries and boutiques. It has received enthusiastic support from a group of yuppies, trendsetters, designers and expats who have fallen in love with shikumen's old houses (shikumen houses) and the lure of its infinitely strange alleys.
The development of Tianzifang was relatively late. Also known as taikang road, it is a back street of the former French concession. One of the highlights of Shanghai is an old residential building called shikumen, literally "stone gate," reflecting the fusion of architectural tastes. As an important treaty port, Shanghai was known to adventurers as early as the mid-19th century. In the 1920s and 1930s, houses with stone doorframes and solid wooden doors were called shikumen. People use simple carvings on stone frames. The taikang road area is an extension of the French concession. In addition to the buildings in shikumen, there are remnants of the French style. The unique landscape and architectural composition of taikang road represent the city's eventful times. In the 1930s, white-collar workers, including doctors, artists, capable sailors and bank clerks, preferred to settle here. It was the equivalent of today's bustling residential area. At the beginning of the 20th century, many influential artists made this area their home.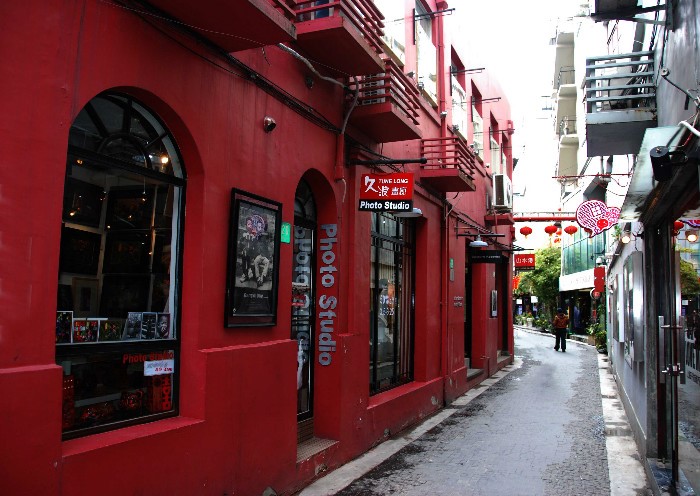 The year 1998 marked a watershed in the history of Tianzifang. Chen yifei, one of China's most famous contemporary artists, has taken over two abandoned factories at lane 210, taikang road, and turned them into his own painting, sculpture, fashion and photo studio. Designed by cheng yifei, the cross-street sculpture "art gate" is located at the east end of taikang road, which is known as the "symbol of taikang art street". The monthly opera recitals at the dekker arts center become regular community gatherings. Subsequently, resident artists from ten countries and regions followed suit. The name Tianzifang was coined by huang yongyu, a leading figure in Chinese painting. Tian zifang was the earliest recorded painter in China. Mr. Huang changes the last sentence "fang fang" to "fang fang" meaning, quarter, passage or workshop. In 2002, a stone tablet bearing the inscription "Tianzifang" hung at the entrance to lane 210.
The Tianzifang enclave has been extended from line 210 to line 248. Dubbed the SOHO of Shanghai, it is home to 29 art and design studios, 58 craft shops and galleries, 65 antique shops and a few boutiques. Many of its cafes, bars, teahouses and silk shops are run by international mixers. They are either inlaid in modern Spanish or English style alleys, castles or in shikumen buildings. The restaurants are small, but they offer a wide variety of delicious food from many countries, such as Thai food, New York steak and hamburger, barbecue, Japanese sushi, French foie gras, fondue…
Like xintiandi, Tianzifang is one of the few shikumen buildings in Shanghai. The difference lies in the vivid living atmosphere created by Tianzifang. The original building is still intact, truly reflecting the original appearance of Shanghai hutong, and shikumen architecture stands out. There are more than 20 well-preserved shikumen buildings in Tianzifang, and their types and integrity are among the best in the city. Many of the original residents still live in narrow alleys. Please note and respect their privacy. Tourists and local residents alike should take a break from this land.
Tianzifang is the pioneer of creative expression. Each boutique sparkles with intelligence and creativity, and each is a handmade novelty. Tourists from abroad sat outside the cafe, while local residents hurried by. Most of the old walls are used as panels to display the latest, elaborate, colorful graffiti. Tianzifang survived the urban demolition in the form of art. Its preservation is of great significance to the city's cultural heritage.
Facebook Comments