Wuyi Mountain, located in Fujian province. In 1999, it was listed as a world cultural and natural heritage site because it has rich Chinese culture for thousands of years, about 5,000 species of animals and 2,527 species of plants. In addition, it has been declared a national AAAAA tourist zone and has been a charming place for beautiful sightseeing and summer resorts. Wuyi Mountain is well preserved and has a history of more than 12 centuries. In addition, as Wuyi Mountain is a famous mountain of three religions in China, it is a rare opportunity to visit multiple temples, monasteries and nunneries on this mountain. To experience the great culture of ancient China and appreciate the fascinating natural scenery of southern China, Wuyi Mountain is a great tourist attraction.
As early as more than 4,000 years ago, the ancestors of southern China began to live in Wuyi Mountain, and developed the world's only Chinese characteristics of the "ancient Fujian nation" and "Fujian-Vietnamese nation. After more than 2000 years of development, they left behind many excellent cultural relics, such as hanging ship coffin, red bridge board and so on.
The ancient city ruins of the Han dynasty have a history of more than 2,200 years. Covering an area of 480,000 square meters, it is the only ancient city site of the Han dynasty in China and the best-preserved ancient city site south of the Yangtze river. So you can get this huge change to feel the flavor of ancient southern China. In addition, due to the discovery of a large number of precious cultural relics, from ceramics, iron, bronze and so on. In order to better preserve these relics, Wuyi people display them in the Wuyi Mountain museum located in song street, so that you can get close to them, feel the rich historical atmosphere, to understand what happened in the museum at that time.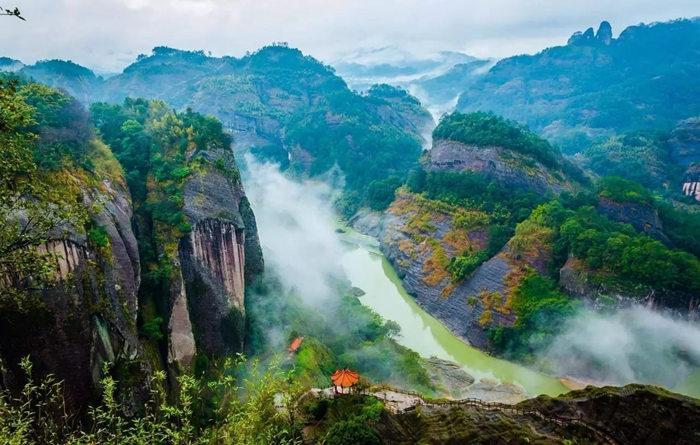 Facebook Comments