Ancient football (cuju) this is the ancient Chinese football, cuju is the oldest football game in the world. According to historical records, it appeared in the shang dynasty (16th century bc-11th century BC), and its equipment was a stone ball promoted by the army to build a strong physique among soldiers. During the han dynasty (206bc-220), it became more popular and was written into military science at the time. There are no fewer than 25 versions of the game. It is said that liu bang, the first emperor of this dynasty, was proud of his father, who was good at playing ancient football — cuju. In the southern song dynasty (1127-1279), the earliest football clubs or associations were founded and named "yuan she". At that time, there appeared many literary works with the theme of cuju, which proved the prosperity of cuju. It was popular in all levels of society, folk or court, city or frontier. It is made up of adults and children, men and women. Although women in feudal times were inferior and excluded from many outside occasions, the playground seemed to be an exception, where they could be seen in public.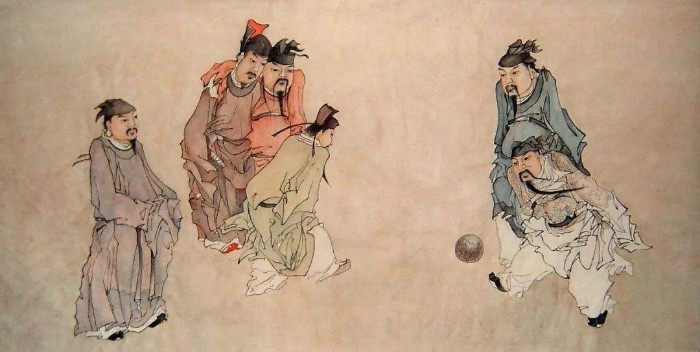 However, its decline may be due to the traditional concepts of peace and charity. Although cuju was originally a competitive game, people, especially the ruling class, tried to change its nature and make it a recreational activity.
Today, this sport has been included in the sixth national minority traditional sports games.
It is similar to football today. According to historical records, cuju was popular among Chinese people as early as the warring states period, and it became a way for soldiers to practice from the han dynasty. Cuju organizations and cuju artists appeared in the song dynasty, and cuju on ice became popular in the qing dynasty. Therefore, it can be said that cuju is a wonderful work of sports in ancient China.
Facebook Comments