From September to November, autumn in China is something to look forward to. With grey clouds and clear skies, the temperature across the country has become mild and warm. It is characterized by warm weather, which is a season full of changes, strong winds and a lot of rain occasionally. The days are getting shorter and while the days are usually warm and sunny, the nights can be very cold.
The same comfortable weather, autumn is different from spring, just the change of seasons, from warm to cold, which makes a big difference in this season. Ginkgo and maple trees are especially beautiful in autumn. The leaves turn red, bright gold or more and fall on the sidewalk, adding some color. It's also a good time to spend a lot of time sightseeing.
The North of China
Autumn in northern China is surprisingly straightforward. Without the blurring of the south, it has the feel of autumn skies and golden earth. The temperature has dropped considerably, with the monthly average temperature around 6 ~ 16℃. It's cool, windy and rainy. It's comfortable.
Without summer rain, the northern cities are rather dry. In November, the autumn colors along the Great Wall are beautiful, and some of the mountains are so clear. On city streets, there are few people around. In the countryside, there are large areas of yellow leaf land, and it is easy to overlook nature's fields from the mountains. Autumn passed, leaving a desolate land, let a person aftertaste endless.
The South of China
Autumn in the south, the boundary is not clear, quietly came. After a few days of rain in October, there is a sudden coolness in autumn, especially in the morning and evening, when the average monthly temperature is around 22-24 ℃.
In early autumn, sunny days are still hot, without the extreme weather of summer. Then there are some cool, persistent, mild rainy days in between, which keep the temperature lower and lower every day. When you think autumn is coming, it is already gone.
You can hardly tell the time of autumn by the mild and comfortable temperature. And the beauty of autumn here is undeniable. As the seasons change, the landscape has its own language to announce the arrival of autumn.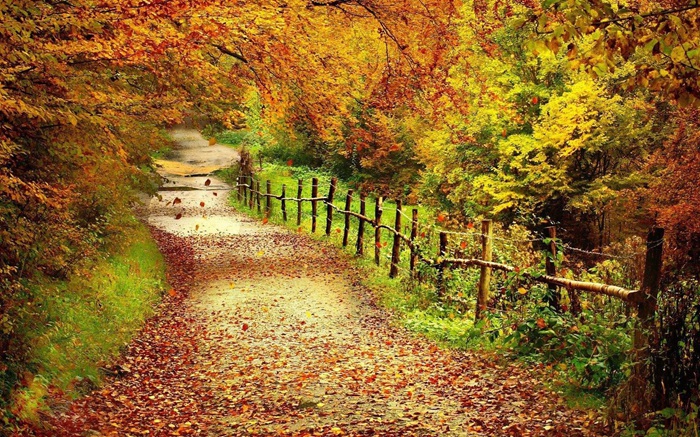 Facebook Comments