To visit the city, Hong Kong Disneyland is a must-see attraction because of its unique attractions and unique Chinese culture. Walk into it and you'll feel like you're in a wonderland. In the company of Mickey Mouse and other Disney friends, you begin a wonderful and magical journey. With unique attractions and disney-themed hotels, you can escape the real world and make your dreams come true. The delicious Chinese and Asian food has also attracted many tourists and Disney fans.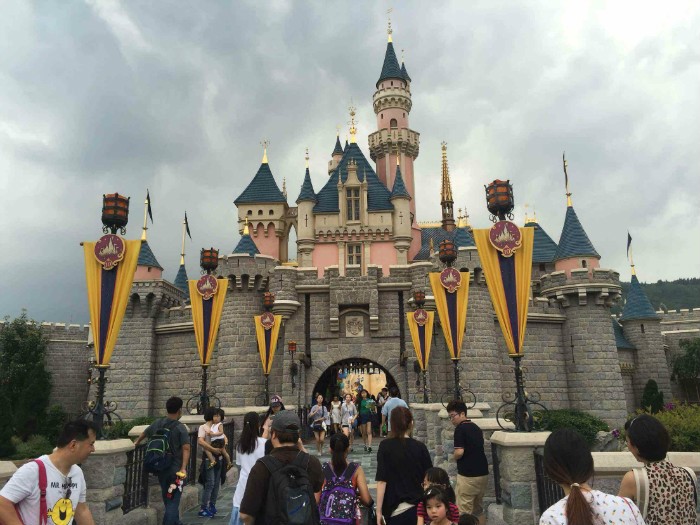 The first theme park at Hong Kong Disneyland was main street America. Enter the street and you will be amazed by the elaborate architecture, the dim gas lamps and the passing rice carts. Old taxis, railroads and city halls take you back to early 20th century America. There are also Chinese elements here. Plaza hotel, the first Chinese restaurant on main street, offers 19th century Chinese table service. With the cartoon heroine mulan everywhere, you can conclude that mulan is really at home now. The market house, the bakery and the cafe on the corner of main street are all good places to enjoy your food. Wander around malls and high streets, check out curiosity stores and silhouette stores, and you're sure to find timeless treasures.
If you feel brave, try adventure world. Guided by a brave captain, the jungle river tour will take you into the heart of the hidden zone. Hippos, cobras, elephants, orangutans and amazing jungle events await you at Hong Kong Disneyland. Hong Kong Disneyland, conceived by the Walt Disney company more than 50 years ago, has taken on a new look and brought a new glamour to Hong Kong Disneyland. "The lion king's day" will keep your eyes on the show. Adapted from the Disney animated classic the lion king, this extravaganza of music and dance is like a classic musical because of its superb performers, gorgeous costumes and exotic scenery. This is a program for all ages. Take a trip on a raft in an adventurous river and you arrive at your destination: taishan island. Exploring the island of Tarzan and visiting Tarzan's treehouse will remind you of the story of a human child raised by a gorilla. After a trip to taishan island, follow the beat of jungle drums to find out Lizzie tikis's secret. Once you're in the loop, the fresh water will surprise even the toughest explorers. With a Tahiti terrace restaurant and a riverview cafe, you can enjoy a meal in the jungle. You can even buy a leaf as a souvenir at professor porter's trading station.
Have you ever been moved by Cinderella's extraordinary story or winnie the pooh's adventures in the woods? Have you ever wanted to be like Snow White or sleeping beauty? Do you remember dumbo and Alice in wonderland? Don't hesitate to come to the dreamland of Hong Kong Disneyland. Cinderella carussel, the adventures of winnie the pooh, the sword in the stone, the mad hatter's teacup, sleeping beauty's castle, dumbo and Snow White's cave, make all your storybook dreams come true. You can also join Mickey Mouse, Donald Duck and many other friends in a dazzling 3-d attraction at mickey's PhilharMagic. With special glasses, you can lie on the magic carpet with Aladdin and smell Donald Duck soup. Watch carefully and don't forget that you are part of the show; Or you might get spilled! The most fantastic place must be Kim mickey at the Disney fairytale theater. Take all the Disney classics and turn them into a 25-minute musical with a mix of acrobatics and special effects that will make you stop blinking. In the theater, Tarzan swung over the rigging like a fan on the ceiling. When ariel, the little mermaid, appeared, the theater was flooded with bubbles from the ceiling; You really feel lost. Mulan's martial arts and traditional flag dancing show the combination of eastern and western cultures.
Leaving fairyland perfectly; You can walk into Hong Kong Disneyland's tomorrowland. In space, you won't have time to enjoy the sparkling stars because of the exciting roller coaster ride. In buzz lightyear, you can fly in a capsule and use a space gun against aliens. If you're tired of breathtaking attractions, Orbitron is a great option for you to fly over Tomorrowland and take a break. After your space trip, take a break at the star restaurant and comet cafe to enjoy some "earth" food you can't taste in space. In addition, space traders and starbase suppliers will give you a chance to purchase space items. Don't forget to watch the parade and fireworks all day!
Facebook Comments