Bailong elevator, located in Yuanjia street, Wulingyuan scenic spot, Zhangjiajie, is the world's largest passenger capacity, fastest running, fully exposed outdoor double-layer sightseeing elevator. The Bailong elevator runs up and down at a high speed of 3 meters (10 feet / second) per second, and can reach a height of 326 meters (1070 feet) in 1 minute and 58 seconds. It connects the main scenic spots such as yuanjiajie, Tianzi mountain and Jinbian River, leaving more time for tourists to enjoy the beautiful scenery of Zhangjiajie.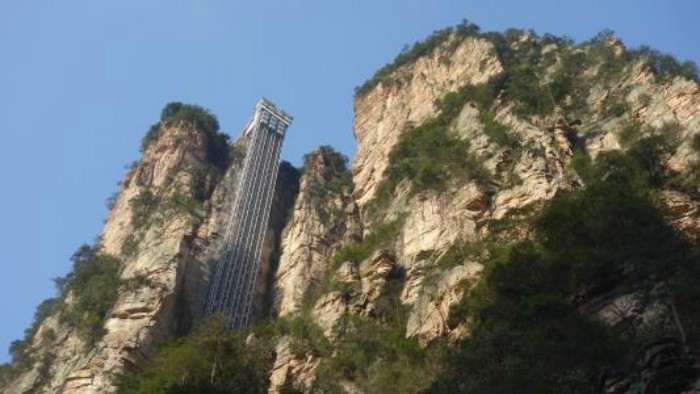 Normally, it takes the elevator only 1 minute and 58 seconds to run from the foot to top of the mountain, and the running speed of the elevator gets to 3 meters per second. The fastest running speed can reach 5.5 meters per second (18 feet/s) and the whole riding lasts only 66 seconds. In the previous days when there was no elevator, it took tourists about 2 hours to climb up to the mountain top. Bailong elevator has three double-layer fully exposed sightseeing elevators, which is the largest one in the world. Three elevators run side by side to serve tourists. One elevator can carry up to 50 people. When the three elevators are used at the same time, Bailong elevator can provide services for 4000 tourists every hour.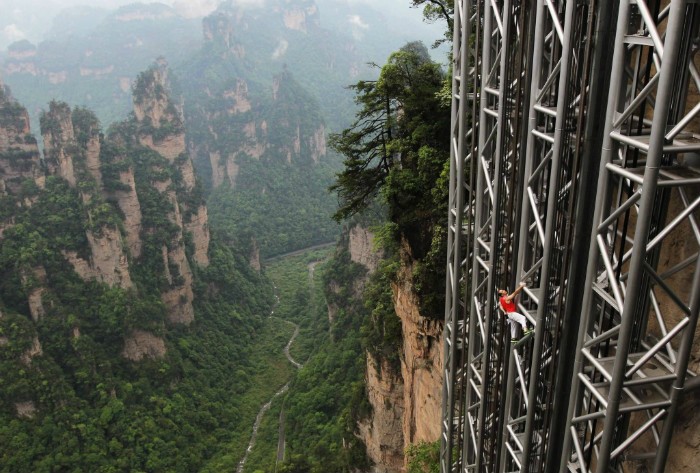 The elevator connects the main scenic spots such as Yuanjia street and Tianzi mountain, which saves a lot of time for tourists to visit the scenic spot. The elevator is made of glass, transparent. During the ride, visitors can enjoy one of the magical grand events of Zhangjiajie, including the sky garden and the local residents' cottage scattered on the opposite mountain top, so as to gain novel sightseeing experience.
Facebook Comments