Haibao Pagoda is located in Yinchuan City, Ningxia Hui Autonomous Region, with a history of more than 1500 years. Because it is located in the northern suburb of the city, it is also called "North Tower". I don't know when it was first established. According to the literature, it was rebuilt in the fifth century. In the past few centuries, Haibaota has experienced several earthquakes. It collapsed and rebuilt again and again. The existing pagoda was restored in the Qing Dynasty (1644-1911) in 1788. It is one of the eight highlights of Ningxia and listed in the list of the sixteen famous pagodas in China.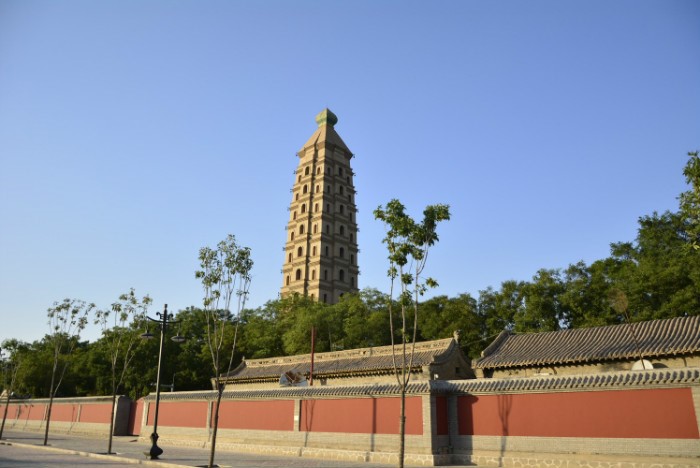 Haibao Pagoda is a pavilion like tower with nine floors and eleven stairs. The rectangular pagoda is made of bricks and is 53.9 meters (177 feet) high. It has a square base, 5.7 meters (about 18 feet) high and 19.7 meters (about 65 feet) long. On the first floor, there is an arch and a porch. From the second floor up, each floor has four arches, slightly projecting. The recesses in the walls are also built on both sides of the door to add magnificence and provide a third dimension. Every corner is hung with wind bells. On windy days, the sound of wind bells makes this place full of pleasant sounds. In a word, our pagoda is built in a rare style in ancient pagoda architecture.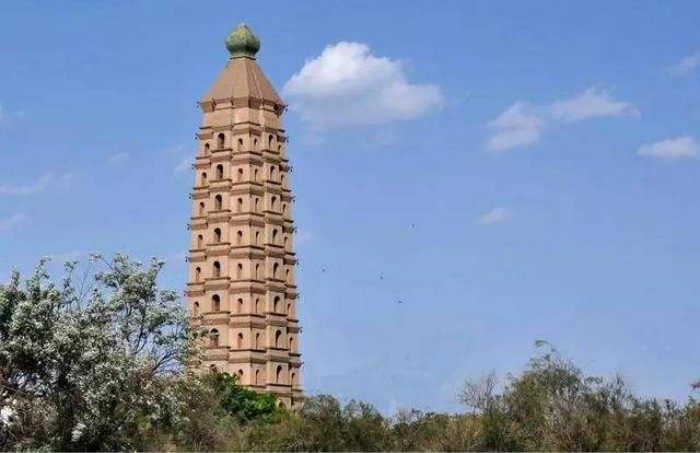 Each floor has a square room surrounded by wooden stairs spiraling up from below. The mold is reduced 15 to 20 cm layer by layer from the base. The top of the pagoda has a unique shape and looks like a peach made of green glazed bricks. This color contrasts with the gray body, which helps us to call it the pagoda of civilization and vivacity. From the top of the mountain, you can see the Yellow River (Yellow River) in the East and the grandeur of Helan Mountain in the West. This scenery can be compared with any beautiful scenery in southern China in aesthetic sense.
Facebook Comments